Good Ideas Are Not Enough: Three Steps to Improving Your Team's Product Innovation Capabilities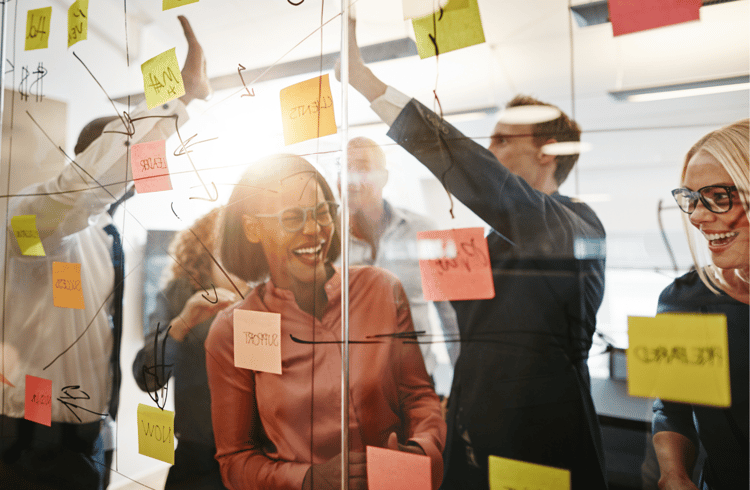 A management consulting firm recently partnered with Vecteris to develop a strategy for 'productizing' their services. As part of this work we also helped them assess whether or not they had the capabilities to support a product innovation growth strategy. We did this because good ideas are not enough.
Services businesses that fail to develop successful new products typically don't fail due to a lack of vision or good product ideas. Often, it's because they don't have the skills or culture to successfully develop and commercialize products. Transitioning from customized services to more scalable products can be a significant shift for an organization. Rather than creating tailored solutions for each client (customized services), we create products that meet 80 percent of the needs of a sizable market segment (scalable products). This shift from one-to-one to one-to-many can be very uncomfortable for people who have distinguished their careers by delighting and catering to individual clients. Making this shift is also likely outside of their core skills.
Here are three steps you can take right now to start building those product innovation capabilities:
Step 1: Assess your team
We have created a Product Innovation Maturity Diagnostic that assesses your team's effectiveness across 17 product innovation activities. Every business is unique, so we also ask what activities are most important to your success. For example, in most organizations the go-to-market phase, including product marketing capabilities, a well-aligned sales process, and launching goals, is highly important; however, if you sell through a highly mature partner channel then go-to-market may not be your greatest priority.
The Vecteris Product Innovation Maturity Diagnostic can also be used to teach an organization what Product Innovation capabilities and cultural attributes need to be developed and to align a team on the areas of greatest importance. If you are interested in having your entire team complete the Product Innovation Maturity Diagnostic please contact us for more information.
Step 2: Review your results
Schedule 30-minutes with a Vecteris Consultant to review your Product Innovation Maturity Diagnostic Results. We will:
talk you through your Overall Maturity Score and how you stack up to similar companies.
identify the key activities where your team excels and those activities where the team can improve.
zero in on those activities that will give your team the greatest lift in the shortest period of time.
Step 3: Get the largest ROI gain by starting with the Opportunity Index
The Product Innovation Maturity Diagnostic identifies the capabilities with the greatest difference between your team's proficiency and your importance score to provide you with an Opportunity Index. Focusing on these activities, rather than just the areas of lowest proficiency, will give you the greatest ROI. For example,
Case A: Sales Consulting Firm
One recent client, a sales enablement consulting firm, found that they had the greatest opportunity in the Aligning the Organization on a Clear Innovation Strategy (read more about the Productize Pathway and each phase here). This meant focusing on things like communicating a strong, clear product innovation vision, creating a sufficient product innovation budget and creating measures to reward product innovation and growth.
Case B: Marketing Agency
Another recent Maturity Diagnostic participant, a national marketing agency, learned they had the greatest opportunity in the Co-Design phase. More specifically, they needed to improve their modeling of market opportunity and product development costs as well as grow their capabilities to test new product concepts with customers and prospects.
Both companies found that understanding their teams' capabilities, matched with how important each activity is for their businesses, resulted in very tangible and quick wins. You can get started now by taking the Vecteris Product Innovation Maturity Diagnostic. Don't hesitate to reach out to learn more.