Quickly master product innovation and management skills.
Our Training and Coaching is for:
New-to-Product Management team members who need skills to assess, develop and grow new products

New-to-Product Management leaders who need help coaching and developing junior staff

Cross-functional leaders (IT, marketing, c-suite) who need to better understand Product Management core competencies and the role of Product Managers

Organizations who want to cultivate a Culture of Innovation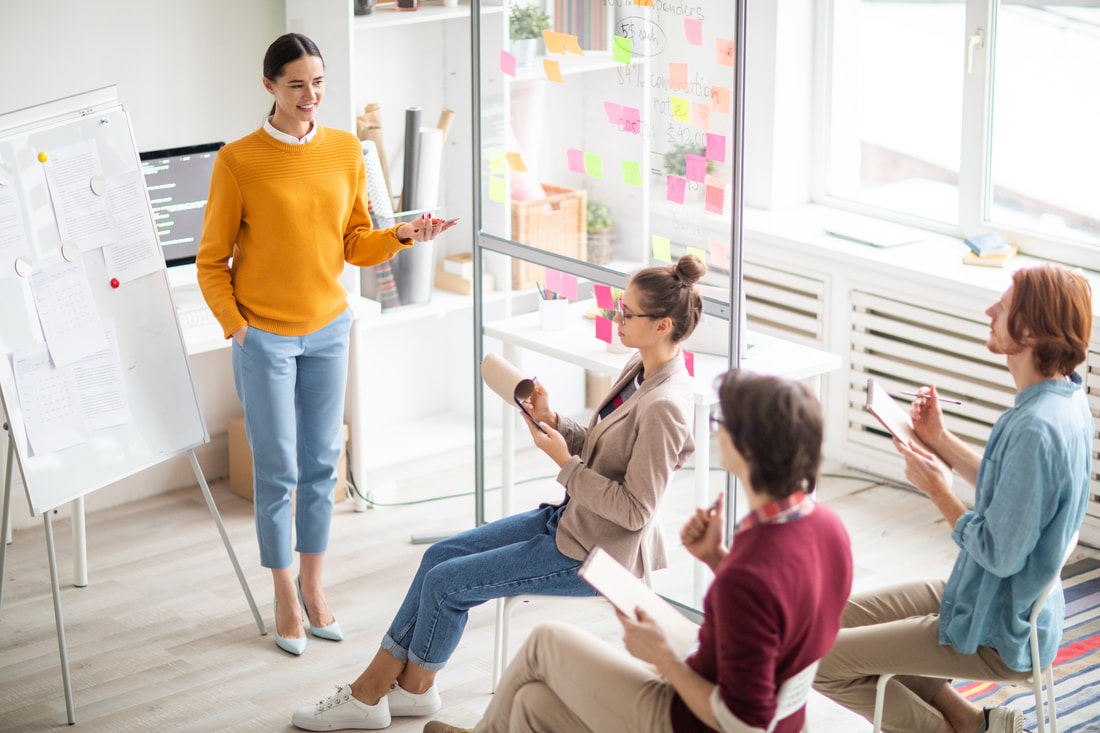 We provide a variety of Academy formats:
Product Leader Coaching
For the Product Management Leader or Team
​
​Spend dedicated 1:1 time with an experienced Product Management professional who will:
- Assess development needs and develop a customized coaching plan
- Hold regular coaching sessions, which include:
- Pre-work of curated reading or videos
- Group discussion of principles and how best to apply to your particular organization, and
- Applied learning with immediate assignments and accountability to complete them

​All sessions are recorded and materials cataloged for later access serving as a 'Product Playbook' for your company.

What is Product Management

Market Assessment

Competitive Analysis​

Writing Product Requirements

Understanding the Customer

Pricing and Packaging
Onsite Workshops
For the Team

Engage an expert facilitator with years of PM experience.
Topics covered will include:
- 101 Level: Product Management Fundamentals for new to PM staff and non-PM staff
- 201 Level: From Product Management to Leadership focusing on influencing, network mapping, and personal branding
- 301 Level: Creating a Culture of Innovation for the senior team to embed your new learning into your culture

Product Management

Influencing Key Stakeholders

Product Roadmaps​

Product Performance

Change Management

Product Marketing
Why Vecteris?
Product Management as a competency is only starting to take hold with non-tech native companies and they often need outside support to build and apply product management fundamentals. Vecteris CEO, Eisha Armstrong started Vecteris Training and Coaching specifically for non-tech companies committed to digitally transforming their products and growing product management as a competency. Vecteris coaches and facilitators understand:
- Your frustration in leading a product team that – quite frankly – may not have the skills you need NOW.
- Learning these skills can be overwhelming, we present the knowledge with the goal of quickly applying learning to real projects.
- We apply the Vecteris Product Innovation Pathway so your team can learn WHILE building, launching or revising your product.