Our Services:
Insights, Growth,
​and Coaching
From culture to define the problem to launch and manage, we start where you are and take you where you need to go.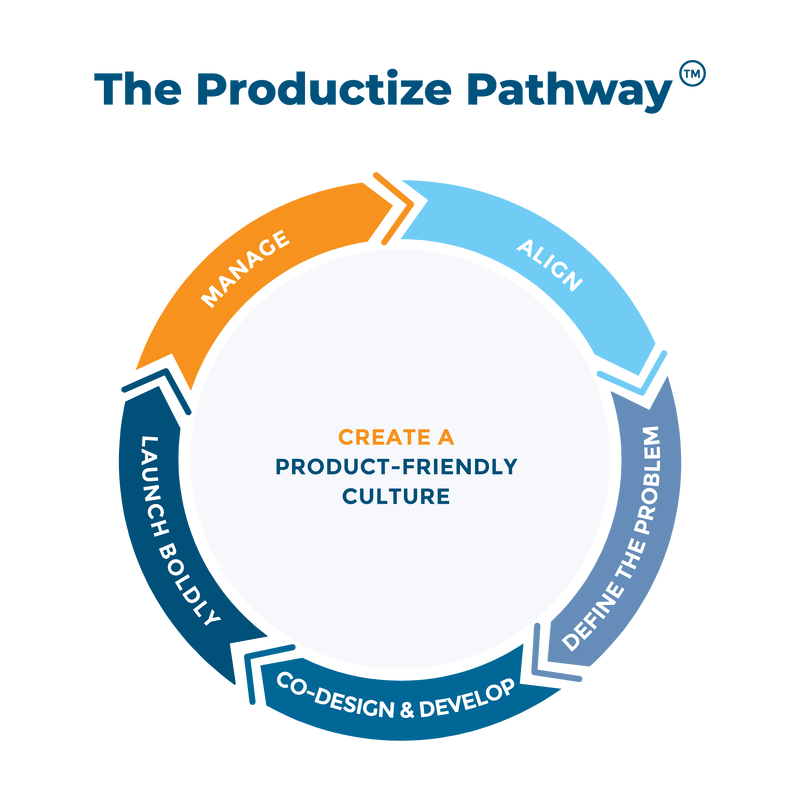 ---
Market Insights
Considering a new product?
Facing new competition?

Set your new product up for success by concentrating on the first two phases of the Innovation Pathway: DISCOVER and SCOPE. Customer insights, competitor intelligence and business case evaluation ensure that your new and revamped products address real opportunities.
"The exhaustive and comprehensive market study Vecteris completed enabled the team to focus on what clients needed most and removed the guesswork from the features and functionality each person thought resonated best. Instead, we had market research to guide the MVP which we still reference today.

"



- Kristen Howe, Chief Product Officer, Linkage
---
New Product Launch and Growth
Launching a new product?
Improving existing products?

Ensure your new product is successful by concentrating on the last two phases of the Innovation Pathway: LAUNCH and MEASURE. Market insight, product road maps, and plans to test and learn to ensure that your new and revamped products are delighting customers.
"Vecteris played a crucial role in defining the market requirements of a new product. Their expertise, thought leadership, and market research skills were incredibly valuable in helping us define our value proposition and product roadmap. They also helped coach my team of product leaders about strong product development practices along the way. The team at Vecteris is easy to work with and happy to go the extra mile when needed."



​- Simon Frewer, CEO, Challenger Inc.
---
Product Team Assessment and Coaching
Help your team quickly master product innovation and management skills.
Product Management as a competency is only starting to take hold with many companies and they often need outside support to build and apply product management fundamentals.
​Vecteris coaches and facilitators understand:
Your frustration in leading a product team that – quite frankly – may not have the skills you need NOW.

Learning these skills can be overwhelming, we present the knowledge with the goal of quickly applying learning to real projects.

We apply the Vecteris Product Innovation Pathway so your team can learn WHILE building, launching or revising your product.
"

I've found it really helpful to leverage the team at Vecteris to fill skill gaps that are hard to hire for and to partner with our own talent to get new products launched quickly.

"



​- Christoffer Ellehuus, CEO, Strategy Execution​