FEARLESS
How to Transform a Services Culture and Successfully Productize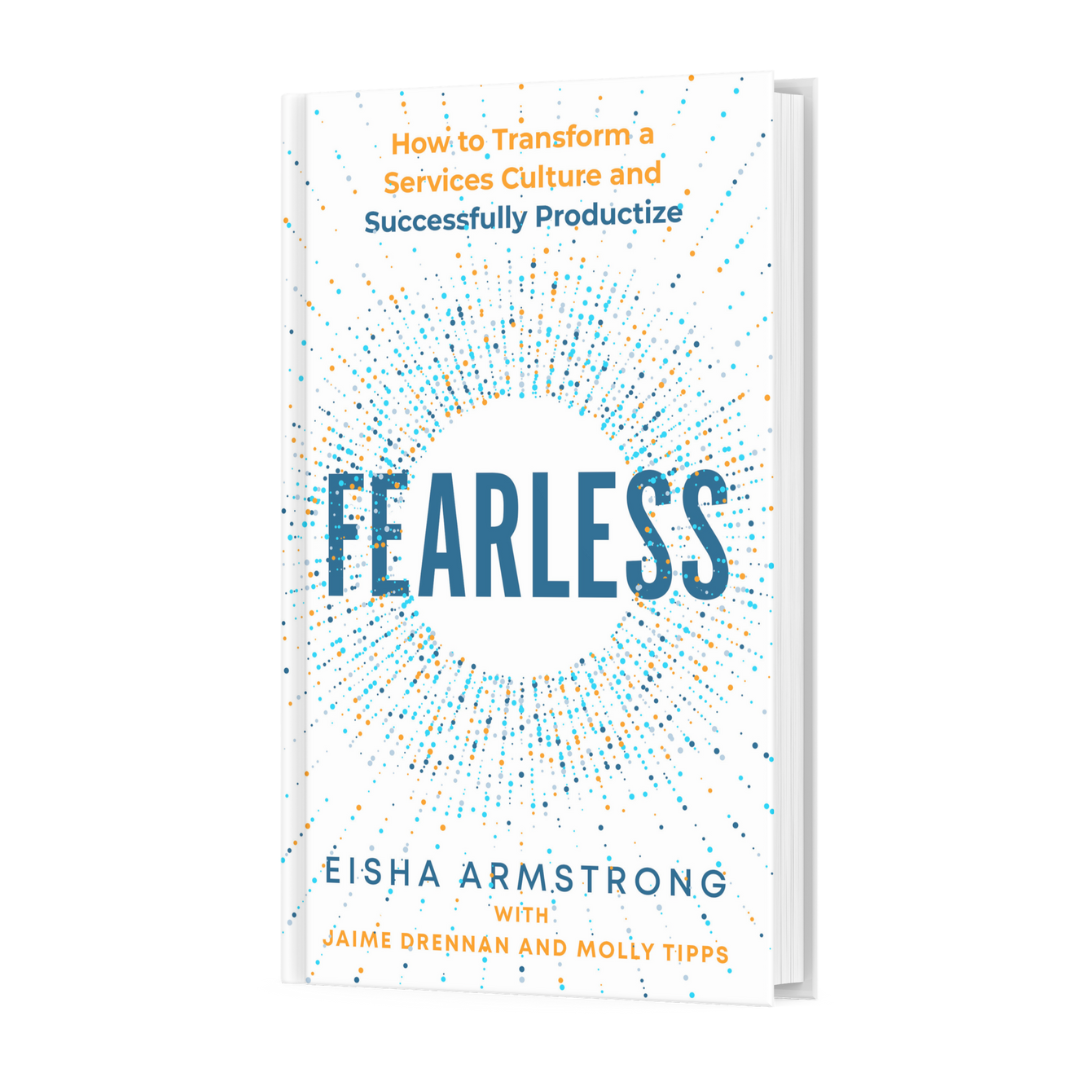 Fearless is written for Product and Company Leaders at B2B Professional Services organizations who are eager to tech-enable, or productize, their services. Fearless builds off of our first book Productize, and focuses on creating a product-friendly culture, focusing on your people and processes in tandem, and having a strong foundation where everyone is aligned on the vision and strategy for future product innovation.
What will you learn from reading Fearless?
Leadership success requires modeling product-friendly behaviors and overcoming personal fears.

Product governance is a key factor for success in creating a product-friendly culture and enhancing business results.

An organizational structure that aligns with the productization vision and suits the specific requirements of the services organization is crucial for successful productization.

A realistic and compelling productization vision is crucial for a successful productization strategy and facilitating change.

Creating a product-friendly culture is more important than investments and strategies, and involves identifying and replacing behaviors driven by fear with product-friendly ones.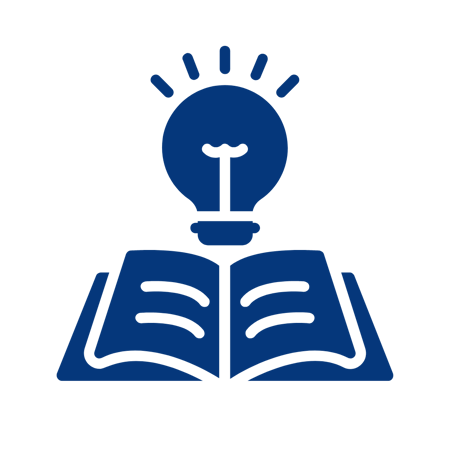 "Fearless provides excellent insights and a roadmap to overcome one the hardest part of productization in a services organization – having the right culture, incentives, and training to be willing to say "no" to a client on the customization requests so that your organization can help them get better results."
Jeff Spanbauer
Co-Founder and Chairman at Relevate Health
Overview of Fearless Chapters
Below is a chapter-by-chapter summary, providing you with a sneak peek of what to expect, and how exactly Fearless will help you create a strong foundation for a product-friendly culture.
Culture is the main factor for successful innovation and business model change. A product-friendly culture aims to incorporate the behaviors that make a product strategy thrive within a service-oriented organization. The Four Horsemen of a product-friendly culture are knowing, perfectionism, scarcity thinking, and individual heroics, all of which are driven by fear. Overcoming fear is essential to embracing a productization strategy, and cultivating behaviors such as discovery, speed, abundance thinking, and collaboration can help alleviate fears. To change people's behavior, beliefs must be changed first, followed by removing organizational barriers that do not support the desired culture. These barriers include employee capabilities, role design, and metrics and incentives.
Successful leadership involves modeling product-friendly behaviors and addressing personal fears. Leaders should communicate and model the desired cultural attributes and behaviors. Cultivating fearlessness can be achieved through mindfulness practices and LEAP acronym. Encouraging a test-and-learn mindset can help shift towards discovery and speed. Asking for help is important to overcome fear and address personal worth. Practicing gratitude can lead to more innovation by fostering a willingness to learn, accept mistakes, and invest in the long term.
A realistic and compelling productization vision is crucial for a successful productization strategy and for facilitating change. An effective vision includes purpose, high-level goals and specific targets, and strategy. A customer-centric vision statement can motivate employees and remind them of their impact on the world. While caution is advised against including business-oriented language and metrics, new productization organizations should consider a strong business case in their vision statements. Defining the productization archetype is also important for achieving the productization goal. The productization vision guides organizational decisions such as structure, governance, job descriptions, budgets, and staffing. None of these decisions can be made well without a clearly defined vision.
An organizational structure needs to flow from the productization vision, tailored to the specific needs of the services organization. A good structure allows for fast decision-making, clear roles and responsibilities, and focused goals. The structure will evolve as the product strategy matures. Oftentimes, organizations new to productization may have one person performing multiple product functions.
Product governance is important for building a product-friendly culture and improving business outcomes. It involves involving individuals from across the organization in ideation and testing, using ROI to make product decisions, assigning clear roles and responsibilities, modeling and practicing product-friendly behaviors, and sharing failure. Product reviews are a common tool for product governance, but there are risks such as overdesigning governance and innovation-killing behaviors. The hardest part of governance is killing ideas and sunsetting products with less growth potential.
Most organizations will need to hire outside Product talent at some point. The Head of Product for a B2B services firm needs excellent stakeholder management skills and a fearless mindset. Product management roles should be tailored based on the organization's productization archetype and product maturity. Non-technology-native organizations may struggle to attract and retain tech-native and product-native talent, but can build a strong product team by identifying internal candidates, using smart recruiting practices, and creating environments in which product talent can thrive.
To create a product-friendly culture, organizations should encourage desired behaviors and discourage undesired ones through their practices and processes. Performance measures and incentives should support the productization strategy while still protecting the core business, and evolve over time to reflect desired behaviors. Employees will need training investments to build the knowledge and skills necessary for successful change, such as creating hypotheses, testing them, and making decisions with less-than-perfect information.
The success of building a product-friendly culture depends on addressing both behavior and the structures/processes that encourage behavior simultaneously. This involves recognizing fear, ensuring employees understand the vision and required behaviors, leaders modeling the new behaviors and adapting the organizational structure, skills, and talent processes. Overcoming fear is key to embracing a productization strategy, and it starts with identifying and cultivating fearlessness in yourself.
Eisha Armstrong is the Co-Founder of Vecteris, where she works with B2B services companies to productize their offerings. As part of this work, she advises CEOs and Product Management professionals and helps companies transform their cultures to allow innovation to flourish.

Previously, Eisha held senior business management positions both with E.W Scripps, the diversified media company, and with CEB (now Gartner). She has more than 20 years of experience launching new data and information service businesses, managing tens-of-millions dollar businesses and leading global teams of professionals. During her career, Eisha has facilitated more than 100 leadership development and executive education sessions around the globe. She has also been cited in numerous publications including The Financial Times and The Washington Post on topics related to executive leadership. Eisha earned her MBA at the Harvard Business School and her Bachelor of Arts in both Women's Studies and Economics at the University of Kansas. She lives in Cincinnati with her family. She is also a certified yoga teacher and she teaches a weekly power yoga class. Eisha believes that teaching yoga makes her a better CEO and helps sustain her fearlessness.
Molly Tipps is a Lead Consultant at Vecteris and has 20 years of experience as a trusted advisor to executives working to solve their most complex, strategic challenges. Molly has been on the Vecteris team since 2021, supporting clients as they seek to innovate, digitalize, and productize their services. Prior to Vecteris, she spent over 15 years at Gartner in research & advisory, building insights and coaching leaders in applying best practices to their mission-critical priorities. She has deep expertise in strategic HR as well as Investor Relations and specializes in presentation and facilitation. Molly graduated from the University of Pennsylvania with a B.S. in Music & Theater Arts. She currently lives in Houston, TX with her husband and two daughters. In her spare time, Molly is a distance runner, a bread baker, an opera singer, and a volunteer with Child Advocates as guardian ad litem for children in foster care.
Jaime Drennan is an experienced product manager and currently works as a Principal Consultant at Vecteris where she focuses on helping organizations transform through productization. Prior to joining Vecteris, she served as a Technical Product Manager at GE Aerospace, where she focused on developing software products for their engineering teams. Before GE, Jaime was a Product Manager at the media company, E.W. Scripps, where she managed several Predictive Analytics and Data-as-a-Service products. Jaime earned her Bachelor of Science in Business Administration from The Ohio State University. Jaime is a Cleveland & OSU sports fan, is trying to get better at golf, and loves iced tea.