Productize
The Ultimate Guide to Turning Professional Services into Scalable Products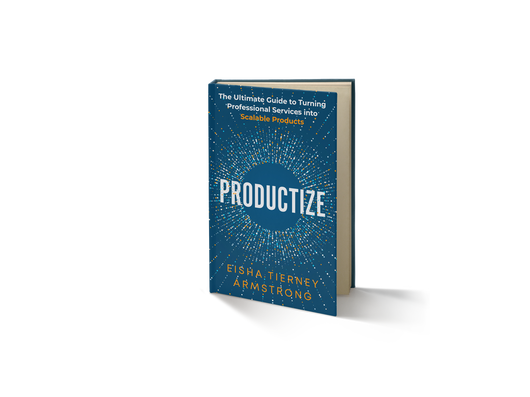 Productize: The Ultimate Guide to Turning Professional Services into Scalable Products


How a few companies make it . . . and why the rest fail.
Productize outlines the unique pitfalls that B2B services-based organizations face when they embark on a strategy of creating more scalable, often tech-enabled, products and services and it provides tactics and tools to overcome these pitfalls.
​
A practical playbook for any leader of a professional services business who wants to successfully accelerate growth. Discover the best way to turn your existing intellectual property into scalable products and services.
Productize will teach you:
How to shift your culture to embrace a product-mindset

The capabilities you need to be successful and whether or not you should acquire them or grow them internally

How much money to invest in exploring and building more scalable solutions and products

How to ensure there is a viable market for your product idea

How to sequence investments in new product development

How to successfully source and work with developers and data scientists

How to inexpensively test your ideas before investing in development

How to win the hearts and minds of your sales team to ensure your new products are commercially successful

Real Life Case Studies: featuring professional services leaders who have successfully led their organizations to create more scalable services and products

Bonus Tools, Templates & Resources: ​To help your team implement the tactics so you don't have to start from scratch (download the tools here).
About the Author: Eisha Tierney Armstrong
Eisha Tierney Armstrong is the Co-founder and Executive Board Member of Vecteris, where she works with companies ranging from startups to Fortune 500 companies on product innovation and product portfolio management. She has 25+ years of experience launching new data and information service products. Prior to co-founding Vecteris, Eisha held senior product leadership positions both with E.W. Scripps, the diversified media company, and with CEB (now Gartner), the world's largest membership-based corporate performance research and advisory company. Eisha earned her MBA at the Harvard Business School and her Bachelor of Arts in both Women's Studies and Economics at the University of Kansas.

Contact Us for speaking engagements, media inquiries, or to get product innovation help from Vecteris.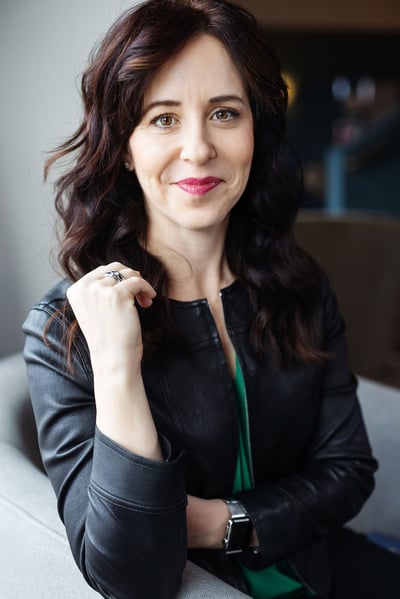 "Launch BOLDLY! Eisha's wisdom identifies 7 Deadly Productization Mistakes and masterfully offers leaders a simple (yet, not easy) vision & roadmap to sidestep these common mistakes. Eisha goes beyond the productization tools and zeros in on leadership's most challenging role of the Productize journey: stonewalling legacy team & an entrenched culture who are complacent with the current business model. Eisha inspires leaders to be bold and fearless."
-Ray Attiyah, Author of The Fearless Frontline
"Productize is a must-read for leaders of both product and services companies seeking to create scale and growth in their business. It's a great combination of frameworks and sound advice!"
-Simon Frewer, CEO at Challenger
"Any leader of a professional services business will recognize the challenge of scaling their business beyond one-time services. Productize is a great blueprint for CEOs of B2B professional services firms who are looking to get to the next level of growth by turning IP and services into products that can scale."
​-Christoffer Ellehuus, President, KF Digital at Korn Ferry
"It is rare to find someone like Eisha who has such extensive experience productizing professional services and teaching other business leaders how to do it themselves. This is not your typical business book where you skim it and wonder why you bought it. Productize is a book you can use with your leadership team to study, discuss and use its tools to bring your growth ideas to life."
​-Jeff Spanbauer, CEO of Relevate Health Group
"For anyone leading a B2B product initiative - whether building new software or productizing services - this book is a blueprint that will save you time and resources by guiding you around the many pitfalls that you are likely to encounter."
-Dejan Deuzevik, Product Leader