Inclusive Mindsets Creating Better Ideas
Our Why
At Vecteris, we are passionate about delivering fantastic results for our customers, creating a better world, strengthening our communities, and helping people create meaningful, purpose-filled careers.
Our Mission
Our mission is to help companies build forward-thinking products and cultures to positively impact the world we live in.
Our Work
​Started by a group of women with extensive experience building and selling successful SaaS and DaaS-based products, we achieve Vecteris' mission by working with B2B Services organizations to accelerate the digitization of their services and products.

​For many companies, using new technology and data to develop new products is not in their immediate skill set. Vecteris focuses on those businesses that need to innovate to stay relevant, to fend off a new competitor, or who just want to have a healthy, dynamic product roadmap to meet their growth goals.

Our team combines diverse skill sets and experiences to help our customers quickly address their most critical digital product innovation needs. Starting with deep customer insights, we use our knowledge and expertise to help our customers move through our proprietary product development methodology: the Productize Pathway™ Solution.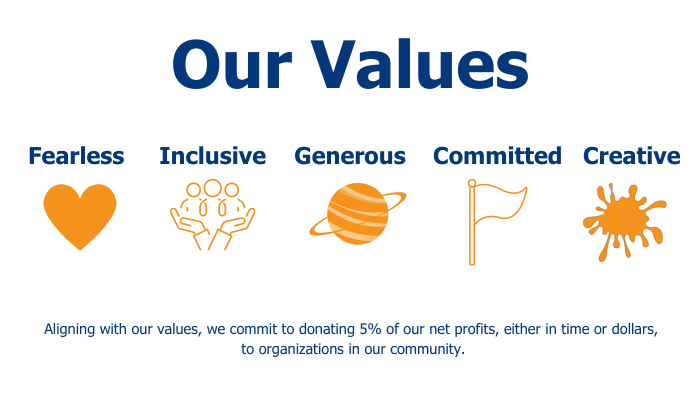 Vecteris

is the combination of two ideals the founders had for the company.

Vector: a  quantity  possessing  both  magnitude  and  direction
Eris: the Greek goddess of chaos and discord

Vecteris: We make things happen while guiding companies through the inevitable chaos.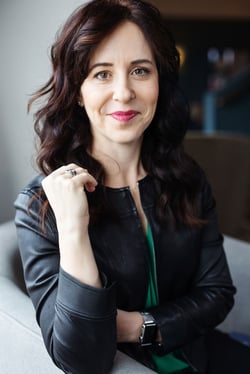 Eisha Armstrong
Co-Founder and Executive Board Member
Eisha is happiest when she is learning and building. She started her career as a 'data scientist' before data science was a thing. She spent more than 15 years building and managing B2B data and information products for CEB, now Gartner. Most recently, she led product management for Scripps' new AdTech business. She loses her mind during March Madness (Rock, Chalk, Jayhawk!), stays sane by practicing & teaching yoga, and loves to beat her 11-year old in 1:1 basketball (did we mention she's competitive?).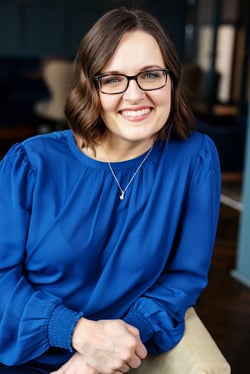 Nicole Merrill
CEO and Co-Founder
We've never met anyone more customer -centric than Nicole. Nicole is our "harmonizer" and is able to find win-win solutions for almost every problem. She has 20 years of experience in designing and executing go-to-market strategy for B2B professional services and Data as a Service products. Nicole loves live music, she is passionate about community development, and she spends far too much of her free time training for and running road races (and baking pies).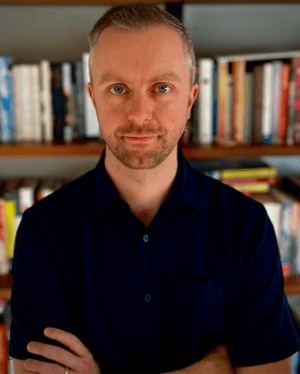 Jason Boldt
Chief Growth Officer
Jason has over a decade of experience building, launching, and scaling B2B information services and SaaS products. He spent a decade at CEB, now Gartner, where he oversaw new business and product launches, led international expansion, and served as an advisor to C-suite clients. Most recently, he was a commercial leader at WorkBoard, a high-growth Series D B2B SaaS company. Jason has a dual MBA from Columbia Business School and London Business School and a BS in Financial Economics from Centre College.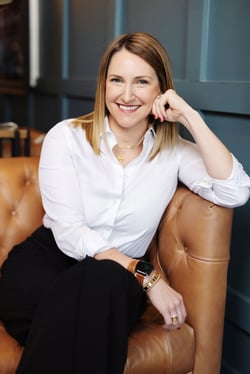 Molly Tipps
VP of Advisory Solutions
Molly has over 15 years of experience as a trusted leader to executives working to solve their most mission-critical challenges. Molly has been on the Vecteris team since 2021, supporting clients as they seek to innovate, digitalize, and productize their services. Prior to Vecteris, she spent over 15 years at Gartner in research & advisory, building insights and coaching leaders in applying best practices with deep expertise in strategic HR, as well as Investor Relations. Molly specializes in presentation and facilitation.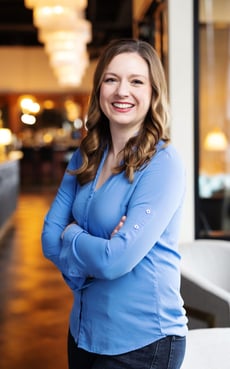 Jaime Drennan
Principal Consultant
Jaime is a skilled Product Manager. She most recently served as Technical Product Manager at GE Aviation, where she focused on developing software products for repair engineers. Before GE Aviation, Jaime was a Product Manager at the media company, E.W. Scripps, where she managed several Predictive Analytics and Data-as-a-Service products. Jaime graduated from The Ohio State University with a degree in business. Jaime is an OSU and Cleveland sports fan, is trying to get better at golf, and is obsessed with unsweet iced tea.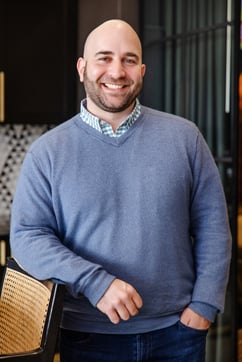 Sean Gillispie
Principal Consultant
Sean has over 18 years of experience delivering innovative products as a strategic product leader, entrepreneur, and management consultant. Prior to Vecteris, Sean led product management for several B2B SaaS organizations, including Employee Navigator, CultureIQ, and CEB Workforce Surveys & Analytics. Sean holds an MBA from Babson College, and a BA in Computer Sciences from Williams College. He lives in Bethesda, Maryland with his wife and two children, and enjoys watching soccer or building Legos with his three year old.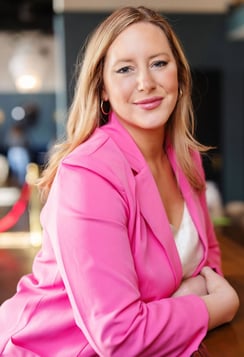 Molly Connolly
Associate Director, Business Development
Molly comes from a background in IT Project Management and Customer Service Management. Molly graduated from the University of Cincinnati in 2015 with a degree in Communications and Public Relations, and a focus on Organizational Leadership. She thrives in a support role and loves fostering and building relationships with teams and customers. Molly lives in Cincinnati with her two children and her two dogs.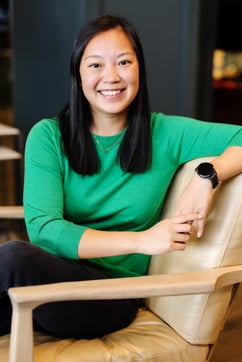 JeiLi Merrill
Strategic Program Manager
JeiLi is an all around talented marketer and exceptional communicator. She has an extensive background in leading customer experience teams and serving as a product and onboarding expert. Delighting customers and enriching company culture falls closest to her heart and is represented in every project she takes on.
Outside of work, JeiLi spends her time playing tennis, hiking, and enjoying an ice cream with friends. She loves to travel the world and is always dreaming of her next adventure!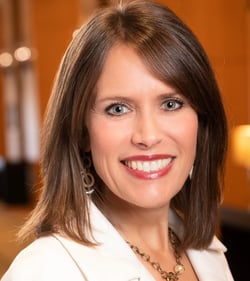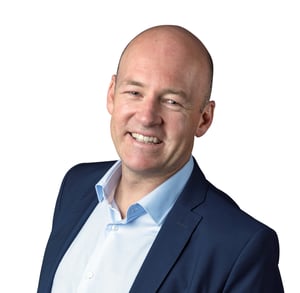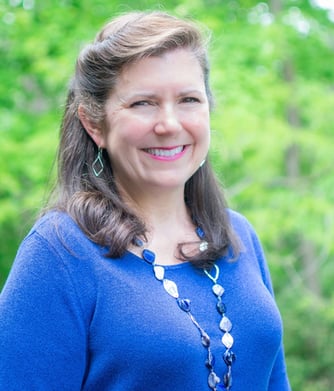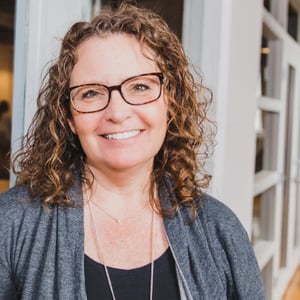 Jennifer McCollum
CEO, Linkage, Inc.
Jennifer McCollum is CEO of Linkage, Inc., where she oversees the strategic direction and global operations of the Boston, MA-based leadership development firm.
Jennifer has 20 years of experience building and managing businesses in the leadership space. Prior to Linkage, she spent a decade growing leadership businesses at Korn Ferry and Corporate Executive Board (CEB), now Gartner.
She is an avid tennis player and skier, and resides in the Washington, DC area with her husband and three children.
Christoffer Ellehuus
President, KF Digital, Korn Ferry
Christoffer is President at Korn Ferry - a global talent and organizational consulting firm. At Korn Ferry he leads the development of new technology-enabled services and solutions. Prior to Korn Ferry, Christoffer was the CEO of Strategy Execution/ESI where he led a successful turnaround and sale of the company to Korn Ferry.
He has a passion for growing and scaling IP and technology-based service companies, which has been a core focus in various product management and sales leadership roles throughout his career.
In his free time, Christoffer loves exploring the world with his wife and three kids - most often back to his native Denmark to visit family and friends.
Sue Bevan Baggott
Founder, Power Within Consulting
Sue is passionate about accelerating life-improving innovation and empowering purpose-driven leaders. Currently, she is a strategic, human-centered Exec Advisor, Innovator, Speaker, Angel Investor, and Board Member.
In her early career, Sue was a global innovation leader at Procter & Gamble, growing mega-brands from Pantene to Pampers. In 2014, she founded Power Within Consulting to help organizations from large enterprises to fast-growing startups adopt human-centered mindsets to drive more impactful leadership, innovation, and entrepreneurial success.
Sue's mission is to empower positive impact via innovation and connection. She strives to catalyze important changes through her speaking, writing, advising, and investing - all with purpose-driven leaders and organizations. Beyond work, Sue enjoys time with family & friends, fitness, learning, nature, exploration, art, theater, and books.
Ann Thompson
Founder & Creator, The Ann Thompson Company
Ann works with small and mid-sized businesses as well as impact driven non profit organizations when they need customer relevant strategic planning; empathic executive coaching; thorough problem definition; and/or creative problem solving.
Across 25+ year career, Ann worked in a multi-national corporate setting, a professional services agency, and started, grew, and transitioned ownership of a business – each role focused on business and people growth through strategy, insights, and organization development. Anne is a life-long learner.
These days, in addition to her ongoing fascination with small/mid-size business and non-profit strategy, she's learning in the fields of short term real estate, interior design, and painting with acrylics.