​Tools to help you Productize.
Access 25+ tools and templates referenced in the book, Productize: The Ultimate Guide to Turning Professional Services into Scalable Products.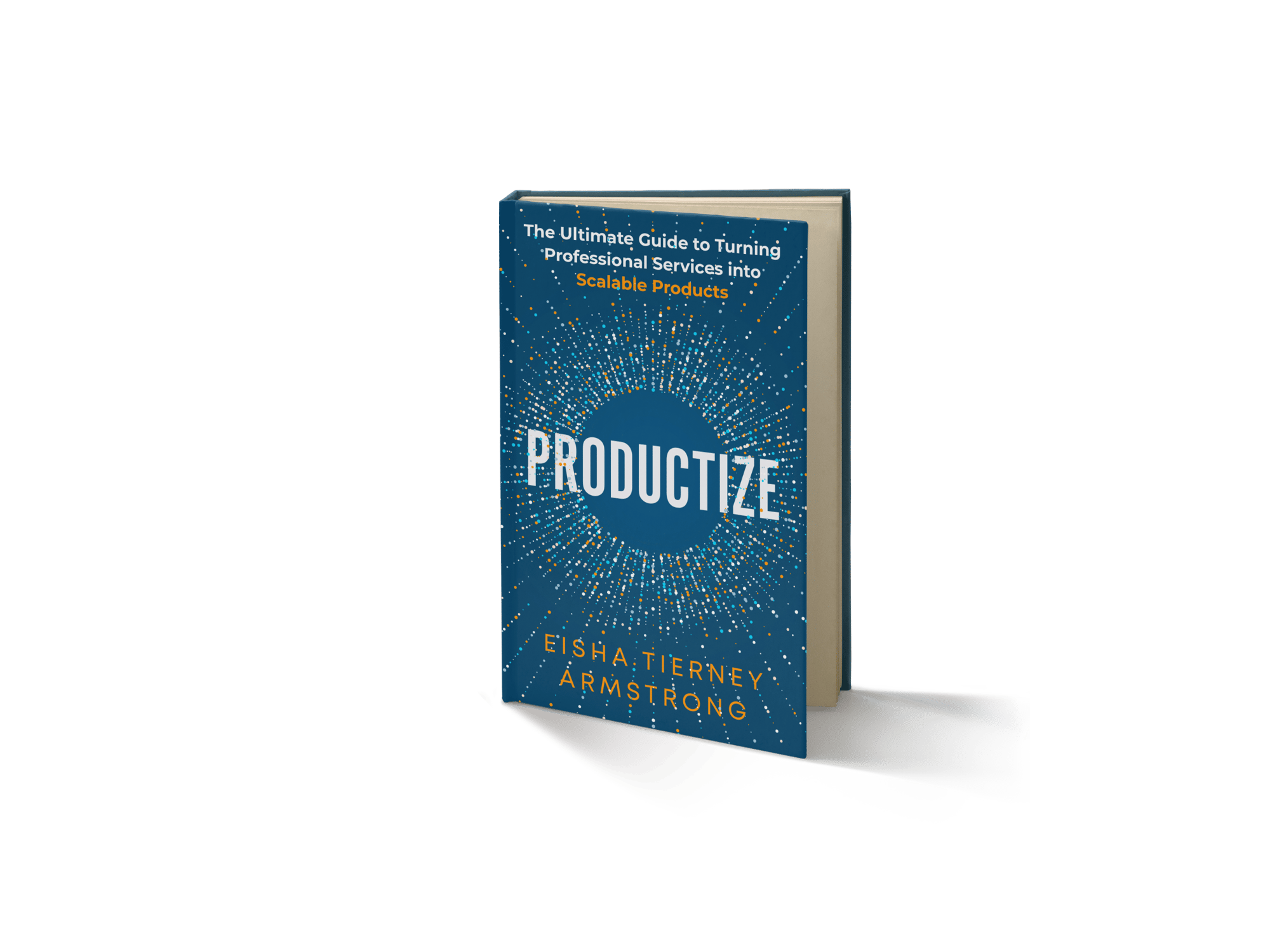 We hope you've read and enjoyed Productize. If you haven't read it yet, you can learn more about the book here.
The tools cover everything you need throughout each stage of the Productize Pathway: from developing a product-friendly culture to successfully managing your product in the market. Click below to get free access to 25 tools and templates that can help B2B professional service firms on their journey to develop products and tech-enabled services.
Meet the author, Eisha Armstrong!
Interested in an author-led discovery call to learn more about Vecteris and our Productize Pathway™ Solution? Please contact us today and we'll get you scheduled with Eisha and another member of our Leadership Team. We are excited to learn about your company and your productization journey!