Vecteris helps you think differ​ently about how you work and how you create value for your customers.
We give you the tools, the confidence, and the support you need to quickly take the necessary steps towards innovation. From discovery and scope to launch and measure, we bring expertise to fill in skill gaps where you need it. Whether it's product strategy, product design, product development, product marketing, or product innovation, we help you get where you need to go with confidence and speed.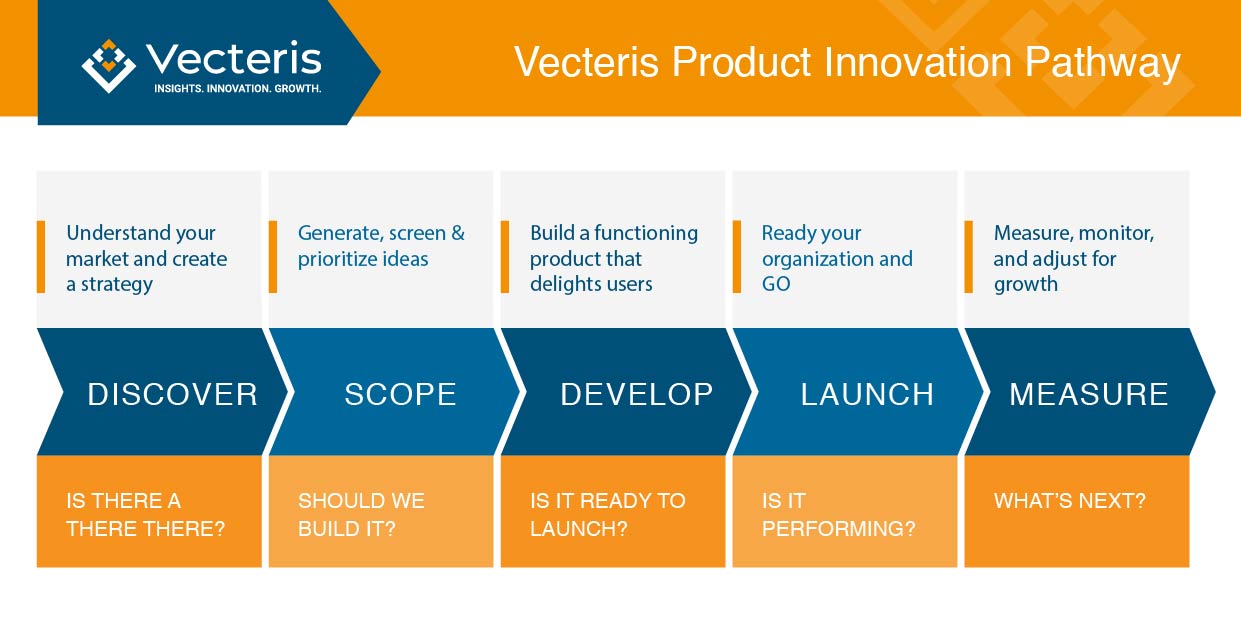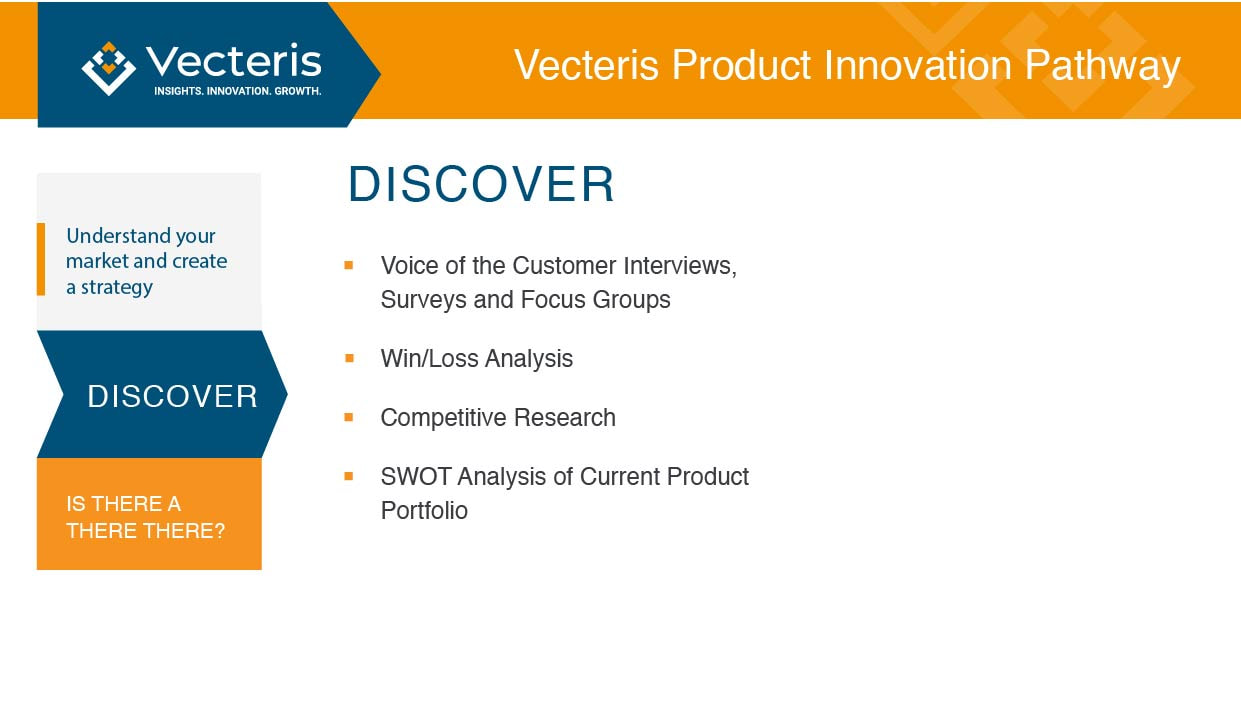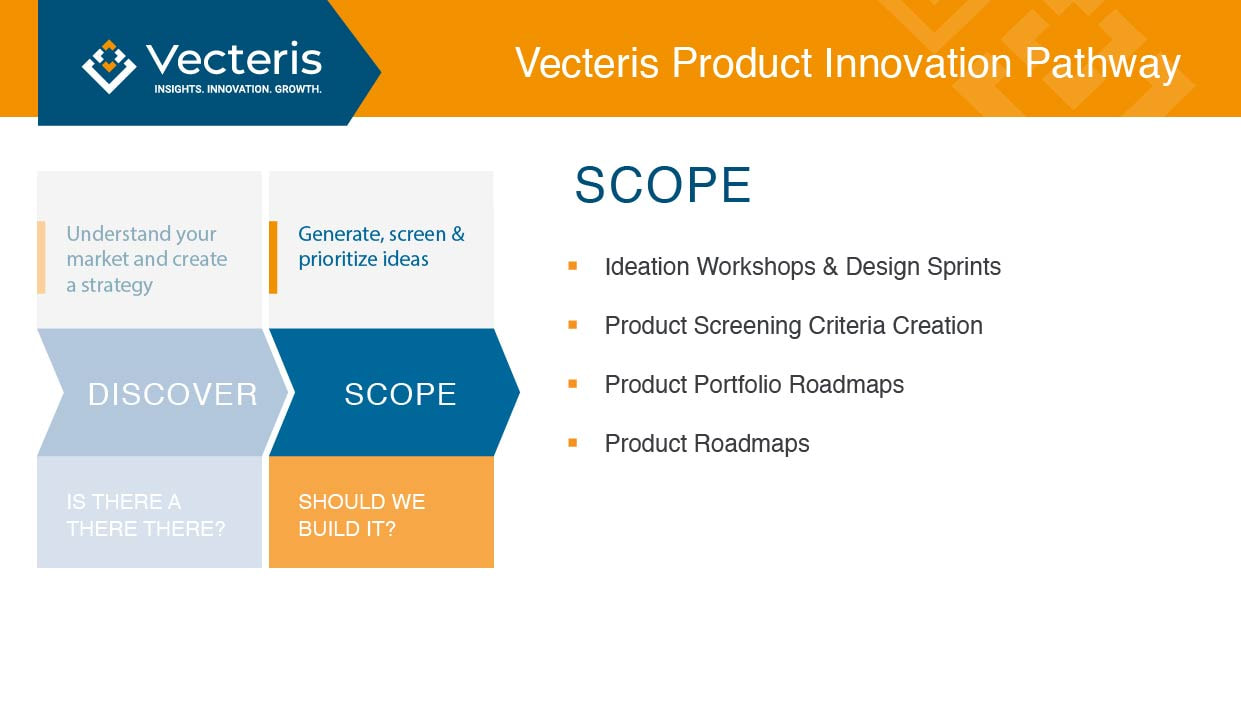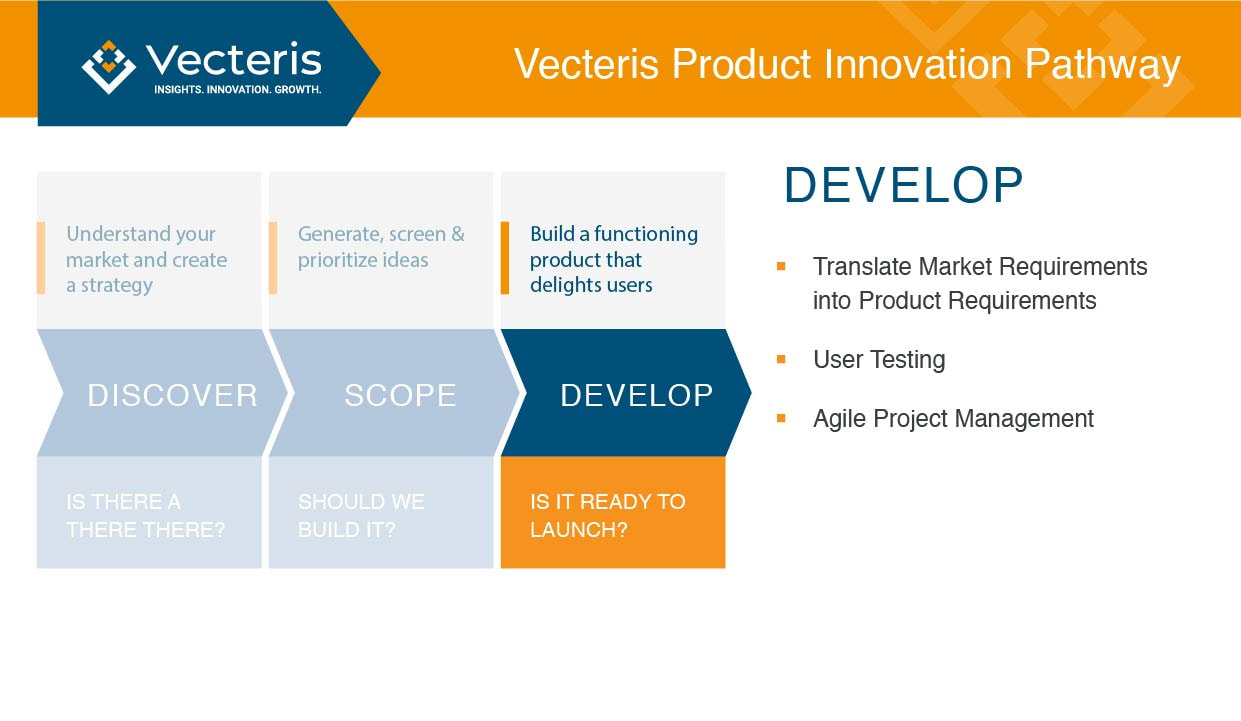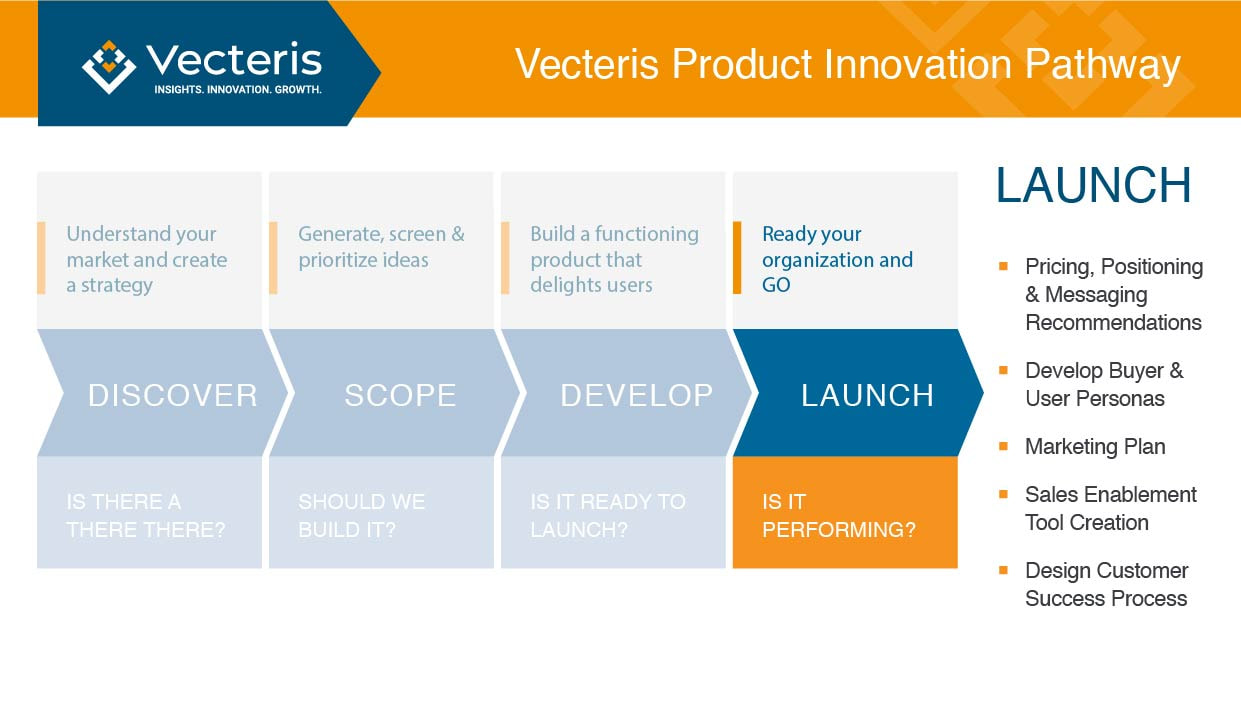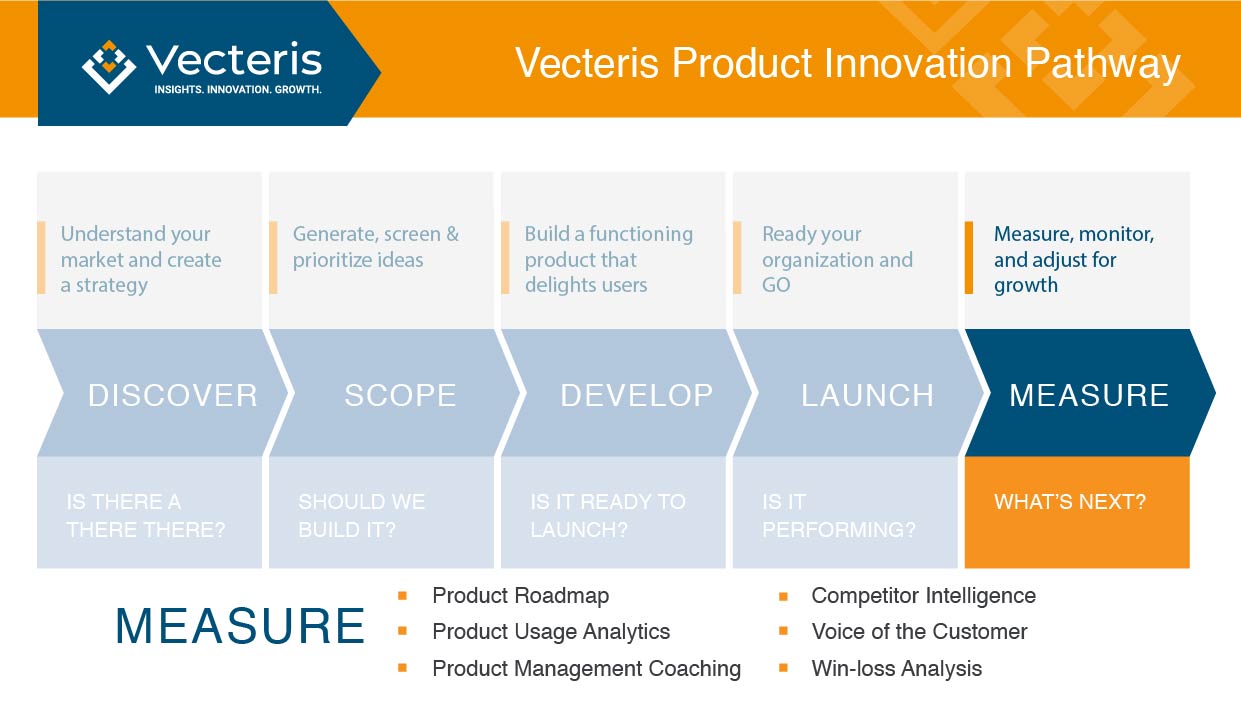 ALONG THE ENTIRE JOURNEY
WE ALSO PROVIDE
​PRODUCT MANAGEMENT COACHING
Our goal is to build your internal capacity and lessen your need for our services. We do this by engaging your team throughout all phases as we model the process – so they can learn the skills themselves.
Vecteris played a crucial role in defining the market requirements of a new product. Their expertise, thought leadership and market research skills were incredibly valuable in helping us define our value proposition and product roadmap.

They also helped coach my team of product leaders about strong product development practices along the way. The team at Vecteris is easy to work with and happy to go the extra mile when needed."


-

Simon Frewer, CEO, Challenger Inc.
Vecteris has taught us how to prioritize our ideas to focus on the areas of greatest impact, how to move with greater speed and agility and other best practices for digital product management."
- Becky Abraham, Director of Product, Challenger, Inc.
The exhaustive and comprehensive market study Vecteris completed enabled the team to focus on what clients needed most and removed the guesswork from the features and functionality each person thought resonated best. Instead, we had market research to guide the MVP which we still reference today." -

Kristen Howe, Chief Product Officer, Linkage
Eisha has been a tremendous asset to our product management team. She has helped us implement, and stay focused on, classic product management practices in a way that makes sense for our start-up stage business. She is also wonderful to work with. I would recommend her without reservation."
- Jude Hoffner, Vice President Product Management, NaviStone
We provide more than external capacity. We strive to build and strengthen your company's Product Innovation Quotient.