Fearless
How to Transform a Services Culture and Successfully Productize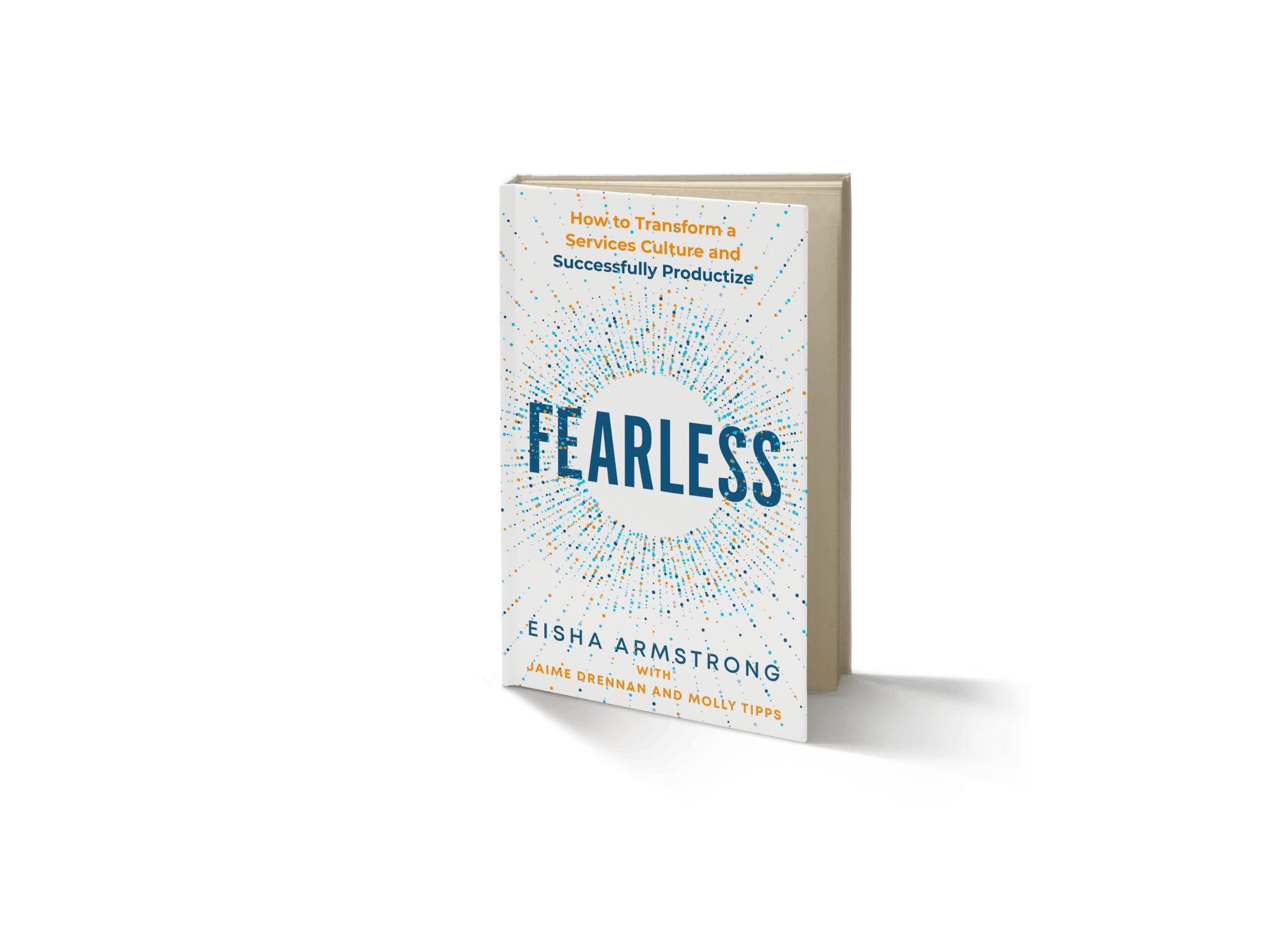 Fearless: How to Transform a Services Culture and Successfully Productize
Fearless is written for Product and Company Leaders at B2B Professional Services organizations who are eager to tech-enable, or productize, their services. Fearless builds off of our first book Productize, and focuses on creating a product-friendly culture, focusing on your people and processes in tandem, and having a strong foundation where everyone is aligned on the vision and strategy for future product innovation.
What will you learn from reading Fearless?
Leadership success requires modeling product-friendly behaviors and overcoming personal fears.

Product governance is a key factor for success in creating a product-friendly culture and enhancing business results.

An organizational structure that aligns with the productization vision and suits the specific requirements of the services organization is crucial for successful productization.

A realistic and compelling productization vision is crucial for a successful productization strategy and facilitating change.

Creating a product-friendly culture is more important than investments and strategies, and involves identifying and replacing behaviors driven by fear with product-friendly ones.
Eisha Tierney Armstrong

is the Co-founder and Executive Board Member of Vecteris, where she works with companies ranging from startups to Fortune 500 companies on product innovation and product portfolio management. She has 25+ years of experience launching new data and information service products. Prior to co-founding Vecteris, Eisha held senior product leadership positions both with E.W. Scripps, the diversified media company, and with CEB (now Gartner), the world's largest membership-based corporate performance research and advisory company. Eisha earned her MBA at the Harvard Business School and her Bachelor of Arts in both Women's Studies and Economics at the University of Kansas.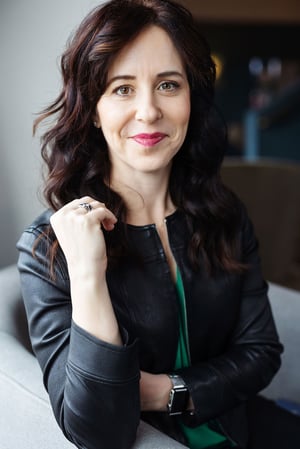 Molly Tipps

is a Lead Consultant at Vecteris and has 20 years of experience as a trusted advisor to executives working to solve their most complex, strategic challenges. Molly has been on the Vecteris team since 2021, supporting clients as they seek to innovate, digitalize, and productize their services. Prior to Vecteris, she spent over 15 years at Gartner in research & advisory, building insights and coaching leaders in applying best practices to their mission-critical priorities. She has deep expertise in strategic HR as well as Investor Relations and specializes in presentation and facilitation. Molly graduated from the University of Pennsylvania with a B.S. in Music & Theater Arts. She currently lives in Houston, TX with her husband and two daughters. In her spare time, Molly is a distance runner, a bread baker, an opera singer, and a volunteer with Child Advocates as guardian ad litem for children in foster care.


Contact Us for speaking engagements, media inquiries, or to get product innovation help from Vecteris.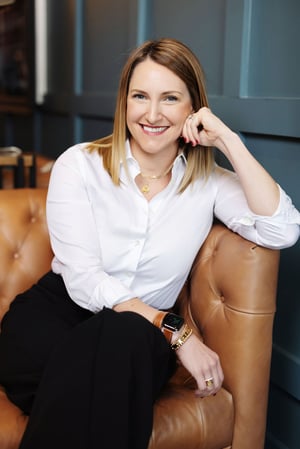 Jaime Drennan
is an experienced product manager and currently works as a Principal Consultant at Vecteris where she focuses on helping organizations transform through productization. Prior to joining Vecteris, she served as a Technical Product Manager at GE Aerospace, where she focused on developing software products for their engineering teams. Before GE, Jaime was a Product Manager at the media company, E.W. Scripps, where she managed several Predictive Analytics and Data-as-a-Service products. Jaime earned her Bachelor of Science in Business Administration from The Ohio State University. Jaime is a Cleveland & OSU sports fan, is trying to get better at golf, and loves iced tea.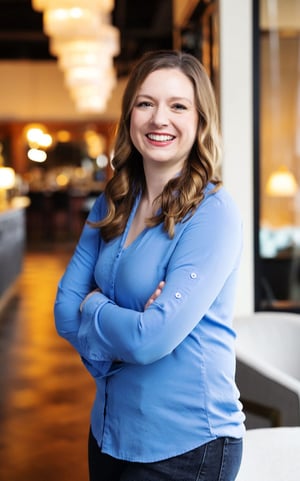 "Fearless provides excellent insights and a roadmap to overcome one the hardest part of productization in a services organization – having the right culture, incentives, and training to be willing to say "no" to a client on the customization requests so that your organization can help them get better results."
- Jeff Spanbauer, Co-Founder and Chairman at Relevate Health
"While there are a lot of books available on Product Management best practices, what sets Fearless apart is its focus on the unique challenges that service organizations face in making the shift from services to products. Fearless examines the vital role of culture in organizational transformation and the psychological factors that drive resistance to change. It offers practical advice and tools to navigate through these challenges and ultimately achieve product-led transformation, growth, and scale. This is a must-read for anyone considering or actively engaged in productizing their services business."
- Trisha Kinman, VP Product Management
"As we launched our first efforts to productize services, we were immeasurably fortunate to learn from Eisha about the "Seven Deadly Productization Mistakes" in her first book. Her insights were essential to our success! Now with Fearless, she has really captured the full potential for productization as she encourages us to act bravely while thinking systemically and expansively in challenging the status quo in every way. Throughout this powerful book, Eisha offers tremendous insights based on decades of experience but readily translates her ideas into digestible and actionable concepts for readers "
- Dr. Jillian Coppley, President and CEO at Mayerson Academy