Wish you had other Product Leaders to talk to about challenges & ideas?
We launched virtual Product Leader Peer Groups as a way for our clients and colleagues to connect and support each other as they were adjusting to the demand of the COVID-19 pandemic. At first, we thought we would convene the groups just for a few weeks as people adjusted. The feedback was overwhelmingly positive, so we are keeping the momentum going.
Why join a Peer Group?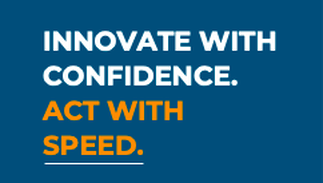 ​Gain insight & validation from peers

Build confidence you're doing the right thing

Prepare for future challenges by learning from peers

Build your network of senior Product Leaders

Navigate career obstacles with help from others

Generate ideas to help develop your team
The peer group is a great place to work through challenges for myself and for others. It's a great feeling to use your own experience to help others in similar situations."
​


- DAVID EVANS, Chief Product Officer, Collage Group
Challenges tackled together
Product roadmap refresh & reprioritization tactics

Vendor selection challenges

Managing client expectations when developing MVPs

Tips to keep your team engaged & productive while working remotely

Creating a "Product-Led" organization

Gathering customer feedback and effectively using it in your roadmap

​What to expect
The groups are designed to be a safe space exclusively for senior-most product leaders to come together to

discuss challenges and opportunities. Peer groups are limited to 12 members to make the interaction personal, intimate, and valuable.


Why are we hosting these groups?
​Our participants make strong connections and friendships and they've tapped into a deep well of resources and advice on topics that extend far beyond dealing with the current crisis. And we benefit by staying close to customer needs while building long-term relationships with existing or potential clients.
Membership Levels & Pricing