6 (Updated) Phases of Product Innovation & Management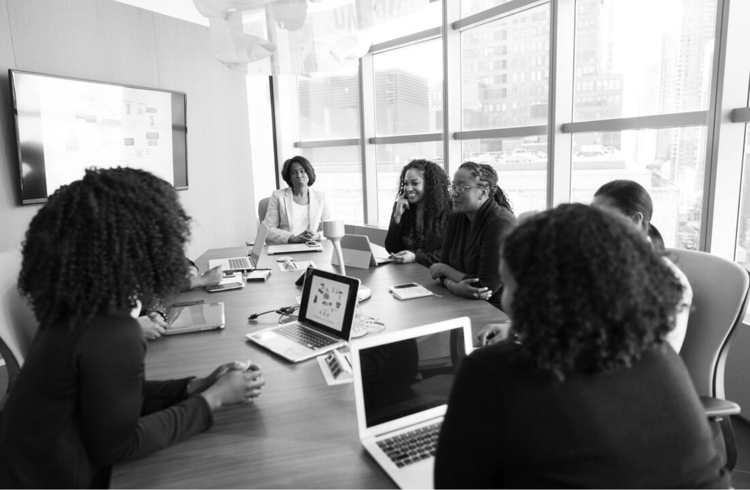 I don't think I am alone in this, but 2019 feels like a lifetime ago. It was August of that year that we first introduced our Product Innovation Quotient, a tool to help organizations assess their product innovation capabilities. Since then, our thinking has evolved—and so has the assessment.
Today, we have a more robust assessment that is still simple to complete and understand—and digital. We've renamed it the Product Innovation Maturity Diagnostic. You can take the assessment on our website. We'll send you the results via email once your scores are calculated by our team.
A Model for Product Innovation
Modern product innovation and management is an organization-wide competency – not a single person's job.
With this in mind, we created an organization-wide model - what we call the Productize Pathway - for how to develop and bring products to market successfully. It encompasses activities from data analysis, market research, finance, product development, sales and marketing.
We've created the Vecteris Product Innovation Maturity Diagnostic to measure your competencies across the six phases of the Productize Pathway: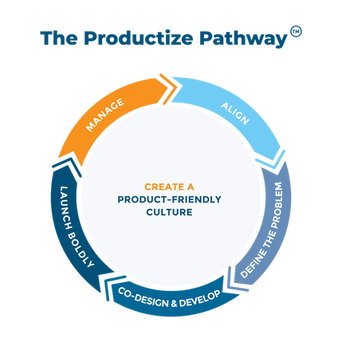 Few teams are strong across all phases of the Productize Pathway. Knowing ahead of time where you may need help (either in resources or in training) will help save you time and money allowing you to reach success faster.
We designed the Product Innovation Maturity Diagnostic to walk you through each stage, outline best practices and help you determine which areas you should focus on improving first.
Create a Product-Friendly Culture: Win employee hearts and minds and begin to change behavior across the entire organization
Align: Set aside sufficient resources to fund product development, determine how to allocate these resources across a portfolio of product options, and separate the operational metrics and processes
Define the Problem: Understand the urgent and expensive problems found in the most attractive market segments
Co-Design and Develop: Generate, test, and develop ideas by ideating with employees outside of the core team, heavily engaging potential with customers, and closely partnering with developers
Launch Boldly: Plan how new products will attract new customers and eventually lead them to consume existing, yet complementary, services
Manage: Learn from the market and begin to iterate and repeat an abbreviated version of this cycle again to improve and grow our product
Please feel free to take the Vecteris Product Innovation Maturity Diagnostic today and let us know if it's helpful. Of course, our team is ready to help you at any stage of your product innovation and management journey. Don't hesitate to reach out to learn more.