Our Staff Picks: Holiday Reading List 2022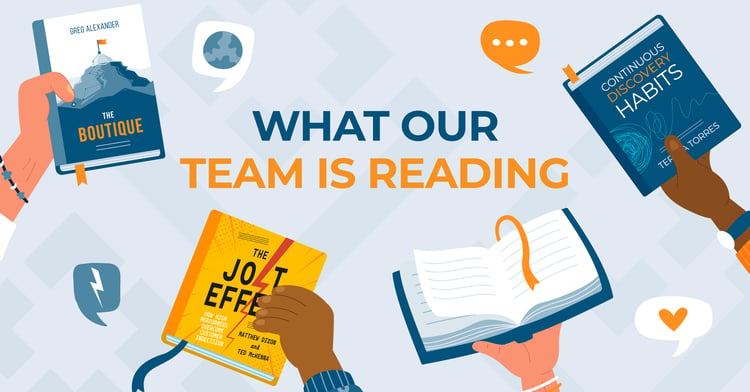 A reading list curated by our staff at Vecteris!
What our team is reading...

The Vecteris book club: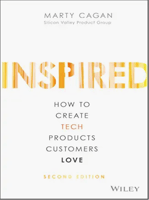 Inspired by Marty Cagan - A thought-provoking read that is stirring great conversation amongst our team as we explore topics like how to create product-friendly cultures and deliver technology products customers will love.

Molly Connolly, Customer Relationship Manager: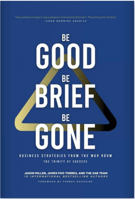 Be Good, Be Brief, Be Gone by Jason Miller: Diving into their "war room strategies," Jason and his co-authors share deep insights on how to optimize sales and leads, hone your leadership skills, as well as sharing important information on strategic planning, creating SOPs for your business, and Public Relations. Great read and inspiring!


V. Chau, Marketing Consultant: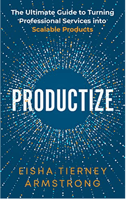 Productize by Eisha Armstrong - I'm currently deep diving into the world of tech-enabled products by reading Eisha's book! It's just the language upgrade I've been looking for.


JeiLi Merrill, Strategic Program Manager: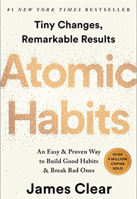 Atomic Habits by James Clear - This one has been on my list for some time! Whether it be for my professional or personal life, I am always curious and open to new ideas around transforming habits and how we measure our progress and success. I'm excited to dive into his framework and strategies heading into 2023!


Gaby Blocher, Principal Consultant: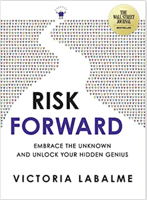 Risk Forward by Victoria Labalme - This is kind of a self-help personal book, but it's non-fiction and comes highly recommended. It's definitely about being fearless, which is a personal trait that all of us here at Vecteris need to espouse.


Jaime Drennan, Principal Consultant: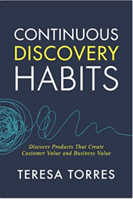 Continuous Discovery Habits by Teresa Torres - I haven't read it yet, but it is next on my list! It focuses on continuous discovery while creating products customers love and delivering business results. Teresa teaches the art of balancing action with doubt, so you can move forward without being hindered by the unknown. Very important as a PM!


Kristin Dehmer, VP of Product: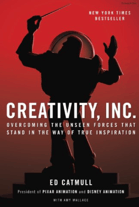 Creativity, Inc.: Overcoming the Unseen Forces That Stand in the Way of True Inspiration by Ed Catmull - Currently reading about how Ed Catmull, founder and president of Pixar Animation, who led his team to uncover what is unseen and take risks striving for creativity and originality. He unveils some deeply ingrained processes and beliefs that made Pixar so successful and philosophies that can be applied to any business product or creative effort.


Nicole Merrill, CEO, and Co-Founder: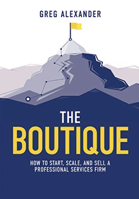 The Boutique by Greg Alexander - Written by a friend and Vecteris client, Greg's book discusses the vital steps required to take your business to the next level and in his words, "get a bigger piece of the pie." It is geared toward professional services firms that have yet to scale but are past the start-up stage. Greg's framework provides the reader with the framework to grow, scale, and ultimately exit from their business.



Eisha Armstrong, Co-Founder, and Executive Board Member:
Two books I want to highlight: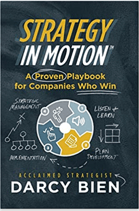 Strategy in Motion by Darcy Bien - This book was written by my friend and Vecteris client. It is a perfect step-by-step guide for mid-size growth organizations to develop and execute strategic plans. The book outlines a very easy-to-follow strategic planning process with practical tools, templates, and examples. If your org needs to update your strategic plan, please check it out!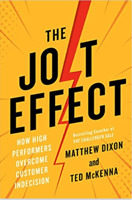 The JOLT Effect by Matt Dixon - a former colleague (who also wrote Challenger Sale) and Ted McKenna share important findings, grounded in data, that you can use immediately, especially regarding stalled deals. The book thesis is that when customers do not take action (i.e., when customers get proposals but do not buy), we often assume it's because they prefer the status quo. Instead, they fear that they will make a mistake by spending money on us (aka FOMU - Fear of Messing Up). To overcome this fear, good sellers use the JOLT method, which I like because some of these are counterintuitive to what my team has been doing when faced with customer indecision:



Judge the indecision

-

(disqualify or de-prioritize customers early on if they signal strong risk aversion or indecisiveness).



Offer Your recommendation

- rather than presenting confused customers with multiple options; good sellers tell customers what to do (e.g., "These are all good options but personally, here is what I would do if I were you." or "I always tell customers you cannot go wrong with X" or "Most first-time customers of ours start with Y, to get started with us."). To do this, the seller needs to be positioned as a trusted advisor. My team started using this tactic immediately with stalled deals and it helped.



Limit the exploration

- rather than continuing to send more information to "help" customers make up their minds, limit the flow so the customers do not get overwhelmed - again, this requires the seller to be seen as a subject matter expert and trustworthy.



Take risk off the table

- give customers creative solutions to limit downside risk such as cancellation clauses, start small projects, project flexibility (e.g., a bucket of hours), etc., and set clear expectations around outcomes - detailed project plan with milestones, owners, outcomes, how to measure success (or showing a sample one). Also a tactic we started using immediately with stalled deals.

Instead, most sellers use tools like limited-time discounts (pricing going up in 2023), scarcity (reserve our capacity for 2023), or the reminder of the risk of inaction (your product won't launch as fast), and these Fear, Uncertainty, Doubt tactics do not work when the customer has a fear of messing up- they only entrench the inaction.