Innovation Requires A High Volume of Ideas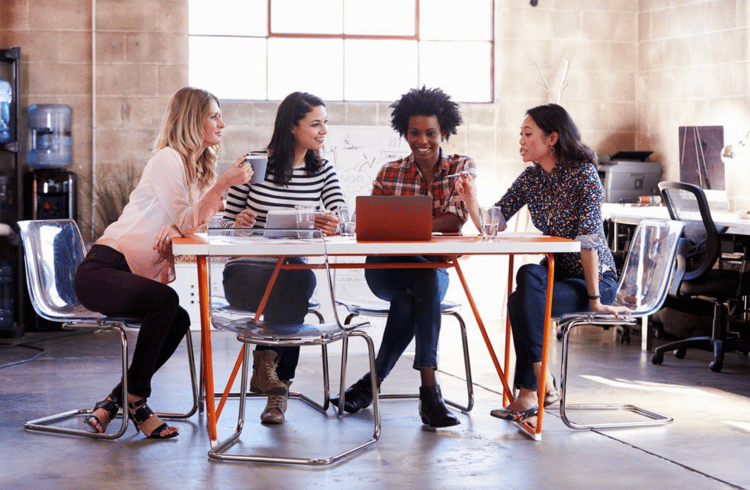 "People often believe that to do better work, they should do fewer things. Yet the evidence flies in the face of that assumption: Being prolific actually increases originality, because sheer volume increases your chances of finding novel solutions."
- Adam Grant, Organizational Psychologist
We often think of breakthrough innovations as starting from a single idea spark. Think of that stereotypical image of the 'aha' moment with the lightbulb turning on above someone's head. In truth, according to Adam Grant at least, we need a lot of ideas to find ones worth pursuing. His theory is that a large quantity of diverse ideas will ultimately yield the highest-quality ones.
Here are three approaches to maximize idea generation:
Establish an Innovation SWAT Team
In order to create a collaborative space, I encourage organizations to assemble a volunteer team of junior employees to be champions for innovation, creativity, and applications of new technology. As an example, one company created a grassroots "Team Innovation" whose job was to:
promote a culture of innovation

champion new business processes, new business models, new insights, new technologies, new media, new products, and new services

showcase new technologies to elevate knowledge and spark bold thinking

encourage cross-company collaboration to generate ideas

look for opportunities for process and productivity improvement
This energetic group hosted outside speakers, took "field trips" to visit other companies, and managed the company's innovation ideas process, whereby new ideas would be screened and selected for pilots.
Often, we need a long list of ideas, both good and bad, to find the next big breakthrough. That's also where co-creation, one of the other tactics I talk about in my book, can help.
Use Co-Creation for Product Innovation and Design
The most successful companies take a co-creation approach both to design and to development. Co-creation is just as it sounds: creating a product innovation solution jointly with the customer. I love co-creation because it keeps the customer at the center of new product design and development.
LEGO has been a pioneer in the use of co-creation for product design. The company enlists the help of customers through the LEGO Ideas portal. It's an online community where fans and LEGO creators come together to suggest, iterate, and evaluate ideas for new LEGO kits. Some pretty amazing products have come from the Ideas portal like Women of NASA, The Beatles' Yellow Submarine, the DeLorean from Back to the Future, and the motel from Schitt's Creek.
The process is simple. Customers can log in to the Ideas portal to submit an idea for a new kit. Then, the over 875,000 customers who are "members" of the Ideas portal vote on the kits they want to see come to life. It takes 10,000 votes for the idea to move forward. While that's no easy feat, LEGO Ideas reduced the time to market for new LEGO kits from two years to six months. Every single kit developed from this approach has been a best seller with 90 percent selling out in their first release.
You can read more about co-creation, and one of my favorite approaches to it, in a blog I wrote last year on the topic.

Leverage Collaboration to Accelerate Innovation
UK-based Lloyds Banking Group is a good example of successful innovation based on involving multiple stakeholders. In 2006, Lloyds was struggling to keep up with fintech start-ups. Their processes were slow and innovation wasn't happening at the speed needed. They created a digital services unit to begin their digital transformation. The unit is co-led by a senior IT executive and a senior business executive. This co-leadership helps to ensure that digital innovations are developed with both technology and operations in mind. "Not only does the unit deliver the technology solutions for the bank's new digital retail banking initiatives, but it also ensures that business processes are adapted appropriately," reports Capgemini Consulting. Today, Lloyds is the UK's largest digital bank.
There is a theme across these three approaches, by generating lots of ideas and working collaboratively we identify the best ideas and avoid one of the most common mistakes that companies make in product innovation: designing in a vacuum. If you would like the read about other common mistakes companies make download out white paper on the Top 7 Product Innovation Mistakes to Avoid in 2021.