The BEST 3 Tools for Remote Innovation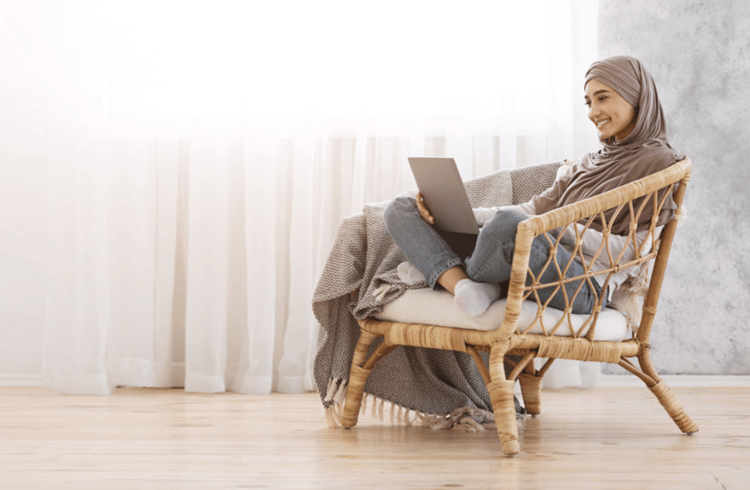 We recently published a blog about
how innovation thrives in uncertainty
. Uncertainty introduces constraints which, in turn, force us to get scrappy and inventive. But many of our clients are concerned that it is hard to innovate and collaborate when many teams are still working from home.
Technology has made working remotely much easier. Tools such as Slack, Zoom, Google Drive, etc. improve communication and sharing. Tools for project management, such as Asana, Basecamp, Monday.com, give everyone a view of project status and needs. Tools for real-time visual collaboration, such as
Miro
and
Mural
, are effective for helping remote teams generate and build upon ideas in real-time.
For remote innovation, we use three types of tools: realtime whiteboards, collaboration apps and video/audio recording. Each allows our teams to connect and share ideas easily.
Tools such as
Miro
and
Mural
act like the whiteboard in your physical meeting space to help visually share ideas.
We use Miro with our clients but both tools are great. Both provide short YouTube videos to help you get started as well as plenty of templates to use. There are many features, which can feel overwhelming at first, but you won't need most of them. I like that multiple team members can create together as if we were in the same room.
How we use Miro to co-create with clients.
​A few months ago, when the world was different, we scheduled an in-person co-creation session for a client that is considering how to help nonprofits improve their earned revenue sales results. With COVID-19 putting a stop to travel and stole the opportunity to work face-to-face, we turned to Miro.
Thirteen people joined our Miro whiteboard to share their challenges, group challenges into categories, and vote on their most pressing challenges. It was fun to see collaboration happening live as sticky notes and dots flew across the screen. And the best part, after some productive discussion, it took only 20 minutes to identify and agree on three top challenges.
For the next session designed to focus on concept ideation, we gave the attendees homework to look for inspiration in other areas of their lives and bring it back to the group. They sent their inspiration to us in advance via email or text so that we could add it to our Miro workspace. We then used that inspiration to co-design new products or services that can solve the top challenges. During the actual session, the teams also drew their designs - in real life with markers on paper. They texted us a picture of their drawings which we also added to Miro for the other team members to see and discuss.
​Miro gave us the capacity to interact at very near the same level as we could do in person. It did, however, take a little advance work to nail down the logistical and technical details.
To use new tools effectively, you need to prepare everyone.

We held mini-training sessions to make sure everyone could log on and get comfortable with Miro. We held ours immediately before jumping into the first session. We could have done one-on-one or small group sessions in the weeks leading up to the meeting date. We felt that this group would pick things up fast, and they did. But we kept a Miro cheat sheet in the Miro session (in a nearby "frame" as Miro calls it). Anyone could quickly refer to it if needed.
We also assigned Tool Champions who were there to support anyone who was struggling with Miro during the session. The Tool Champions didn't need a bunch of extra training on the system to be good champions. Rather, they were people who were generally comfortable with technology and good problem solvers. We could have used a number of other team members, but we decided on champions who weren't in the trenches so that no one felt torn between contributing and helping.
Use communication tools as a virtual water cooler
While we love structured innovation sessions, like the co-creation example above, we also know innovation develops organically all the time. For example, at the proverbial watercooler conversation when there is space for unstructured or casual conversations between colleagues. We can recreate the watercooler though, even in a virtual environment.
Using communication tools like
Slack
for team chats is a great way to create a space for banter and chit-chat that can lead to inspiration. At Vecteris, we have a channel for sharing life updates, inspirational quotes, jokes, and other non-project things so we can feel connected to each other. It's in these conversations where people feel engaged with their team, serendipity can happen and new ideas blossom.
Slack also becomes the place where your team can quickly ask questions, come up with solutions much like you would walking out of a meeting or passing each other in the hallway. Teams can problem solve and connect in a shared virtual much like used to it a shared physical space.
Use recording tools to share learning (especially from customers)
A really good use of tools to support remote innovation came up recently in a peer group meeting. We host regular
Product Leadership Peer Groups
with product managers across a wide variety of industries to share ideas and talk through pressing issues. One of the product leaders talked about how great it has been meeting with customers on
Zoom
because lots of people can listen in live or playback the recorded call.
For product teams, hearing customer feedback is key to just about every stage of product innovation from ideation to iteration. Now they get the feedback firsthand, instead of through the reports from people who were in the meeting room. A few other people mentioned that they pass around recordings too because different people have different thoughts on what a customer says. The product manager isn't the one source of truth for customer feedback. It's also great for motivation because the team gets to see how their work is benefiting the customers, company, etc.
If you aren't a fan of Zoom, there are lots of recording tools out there like
Otter.ai
,
Loom
, and
Ringr
. Some of which can be used for non-video calls. Because, after all, not everything needs to be done over video. However you decide to record the call, just make sure you get the customer's permission to do so.
But watch out, tools can also kill innovation.
Encourage employees to take advantage of the flexibility offered by remote working, not just clock time on the computer. That way they can work when they are most productive and creative. And as David Mack of SketchDec puts it, "When surrounded by Slack pings and deadlines on your laptop, it's easy to be stuck in execution mode. Time spent with the express purpose of creating a list or doodle board of ideas is essential."
In short, use tools well and wisely. Use them to bring ideas and people together, but don't forget to give your team a place and the space to think.
​
There are a number of great resources out there to train s
taff on innovation if needed. Vecteris offers a
Creating a Culture of Innovation Workshop
to help leaders change the way they operate, organize, and think so they can create an environment where innovation flourishes. Let us know if you want to learn more.
In the meantime, I'd love to hear more about what you are doing now to encourage innovation remotely. What's working? And what's not?