Design Sprints for B2B Companies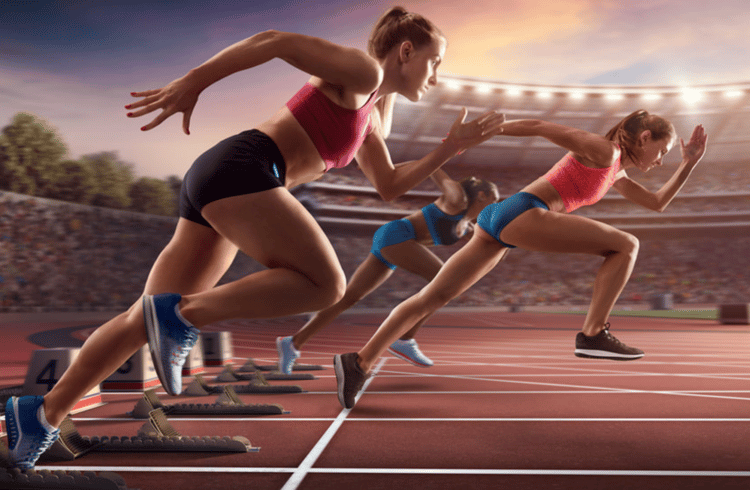 What do Slack, IBM, McKinsey, Stanford, the City of Chicago, and the National Gallery of Art have in common? They all solved urgent and expensive problems using Design Sprints - a unique process for quickly solving our customers' urgent and expensive problems through ideation, prototyping, and testing.
Design Sprints were developed by
Jake Knapp
, John Zeratsky, and Braden Kowitzwhile working at
GV
(formerly known as Google Ventures). Together they worked out a way to apply design thinking to help companies build and test a prototype in just five days. The process was refined over the years as it was tested with startups, multinationals, agencies, universities, governments, and even museums.
They solve many common innovation pitfalls, such as:
Cross-functional teams find it

hard to align

around common objectives.

Working towards unclear goals

, project scope changes repeatedly and a project drags on and on.
Lacking

real data to make business decisions

, product teams rely on endless internal discussions causing a project to drag on and on.
And as the product development cycle runs on, teams

lose enthusiasm and focus

causing a project to drag on and on.
You get the idea.
When projects drag on (and on) companies miss out on new sales opportunities, risk losing ground to competitors and waste thousands maybe millions of dollars.
How We Adapted Design Sprints for B2B Services Companies
Vecteris is Design Sprint certified through
AJ&Smart
. If you haven't heard of them, AJ&Smart has been conducting Design Sprints since 2016 when it first became a real thing. And, more recently, they teamed up with the original Sprint creator and author, Jake Knapp, to teach others on the process. Through our experience delivering Design Sprints to clients, we have seen the significant time and money companies can save in designing and testing new product ideas.
But, we have made some tweaks. We've adapted the Design Sprint process to better meet the unique needs of the B2B services companies we serve who have hard-to-schedule buyers and very distinct buyer and user needs. Here are a few things to keep in mind when conducting a design sprint in the B2B services space.
1. Start with the Buyer AND Users' most urgent and expensive problems.
No matter what, we always start with the most urgent and expensive problems. In the B2B services space, we have to consider both the needs of the executive-level buyers (for the initial sale) and the users (to ensure long term value of the customer). Often we have plenty of internal knowledge from sales, marketing, and the customer success team to identify both buyer and user needs but if we are looking to launch a completely new product or opening up a new market it is important to conduct some quick customer research in advance.
2. Understand the Whitespace Opportunities
You probably have a good sense of the traditional competitors in your market. But don't neglect your competitor analysis work, many of our B2B clients are surprised by competition coming from digital-first start-ups that are offering both services alongside a product. We recommend a competitive scan which, combined with buyer and user research, gives companies a solid understanding of what white space opportunities there are before starting a B2B Design Sprint.
3. Prototyping is an essential part of validating your product ideas.
We know taking 5 days for a Design Sprint feels nearly impossible. Our process is 4 working days (across 4 weeks). In the first week of the Design Sprint we are together only 2 days and Vecteris takes responsibility for the prototype creation and concept testing for most of our clients. Because it's critical that testing happens with both buyers and end-users, we made this change to be sure we could interview executive-level buyers who are hard to schedule. It takes some of the heavy lifting off our clients -- and, of course, gives them back a day.
4. Iterate, Iterate, Iterate.
Rapid iteration is one of our Vecteris Design Principles and that holds for Design Sprints too. We recommend conducting a full Design Sprint across four weeks and including one additional day for the entire Design Sprint and a second round of prototyping and testing. That way clients end with a fully vetted prototype.
Benefits of Design Sprints
Design Sprints offer numerous benefits, most of which are hard to find in a traditional stage-gate product innovation process. First, the use of a multidisciplinary team makes it easier to gain alignment across our organizations, which is crucial for effective change management.
Second, we can make faster go/no-go decisions about product ideas. Our teams get used to moving faster, and we build the rapid "test and learn" muscle that successful innovators need.
Third, Design Sprints de-risk our innovation investments because we waste less time and money pursuing ideas that don't have good product-market fit. And this is important because we may finish a design sprint with a no-go decision. That is still a good outcome, a great one I might argue because we didn't waste months of time and money building a product no one will buy.
Last but not least, we have a marketable, tested prototype in only four weeks.
The process
Our
B2B Design Sprint
is a 4-week process for rapidly solving big challenges, creating new products, or improving existing ones. It compresses months of work into a few days. Delivered either virtually or in-person, the sprint involves 5 to 7 cross-disciplinary participants from your team under the guidance of a Vecteris facilitator. Together, they ideate and test a new idea one day a week for 4 short weeks.
Check out this page on our
website
if you want to learn more about the Vecteris Design Sprint model.