Turning Customized Services into Scalable Products: Where to Start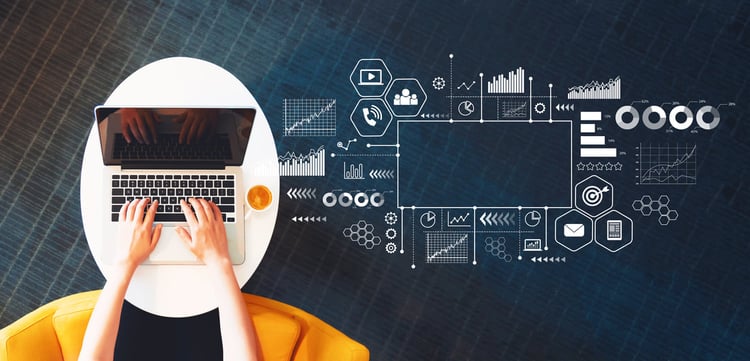 Many professional services firms have one or more of the following growth strategies:
"Productizing" existing services

Creating more scalable, renewable service offerings

Building or buying a software platform to extend their service offering

Creating "FILL IN THE BLANK as a Service"
​These product-minded growth strategies are attractive.
Product profit margins are closer to 70%, 80% or even 90%, versus an industry standard of 40% for customized services. Subscription-based products have fantastic revenue visibility. This is why "as-a-service" companies or those with "off-the-shelf" products have higher valuations than traditional professional services firms.
A "productization" strategy can be right solution for your company's growth. But, none of the strategies are easy.
These strategies require a different set of skills, business processes and investments. So, if you want to do these well, where should you start?
What "product" means in the context of professional services firms.
Let's take a step back and first clearly define what we are talking about when we talk about "products" versus "services." "Product" refers to the classic term for a scalable, often tech-enabled, tool or program that can be packaged and sold. Just like a tube of toothpaste that you might buy at a store, a knowledge-based product has a name, a pre-defined set of services and benefits, a pre-defined process for delivering those benefits, and a set price.
Here's an example from a recent client of ours that'll show you what I mean.
A consulting firm built a database and data analysis methodology they use as part of their consulting engagements. But, if that data analysis is sold as part of highly customized consulting engagements only, the firm can only grow revenue as fast as it can add and train staff (especially if it wants to maintain the quality of service it is known for in the industry).
The firm realized it could grow its revenue and improve its profit margin by offering that database and data analysis as a "product" for companies to subscribe to and access through a self-service portal.
The firm converted a component of its customized service offering (the database and data analysis methodology) into a product that could be sold in addition to its less scalable, customized service. The firm developed the product using an approach that helped it grow revenue by attracting new customer segments and grow profit margins, while simultaneously not putting its existing consulting services business at risk.
That's
the sweet spot.
Approaches to "productizing"
In the scenario above the firm's product developed from something it had already established as part of its service offerings. Finding the right product often comes through a process of discovery and scoping to uncover customer needs, see the gaps in the market and fill them with something your firm already does well. There are two popular approaches:
1) Automate existing services
In Putting Products into Services[1], Mohanbir Sawhney, discusses how some professional services firms develop marketable products by looking for the "…untapped potential to automate the services they are already providing successfully."
Sawhney provides an example of an analytics company that reviewed medical claims for fraud, waste, and abuse. Years ago, this was done manually through the physical review of claims for duplicate services, miscoding, or other indicators of inappropriate billing. Over time, the company observed patterns in questionable claims. These patterns were robust enough that the company built an algorithm to detect and flag potential fraud, waste, and abuse for further review.
"
Tasks that meet two criteria – they're performed frequently and they require little sophistication – are the low-hanging fruit for productization."
Worth noting is that that algorithm did not eliminate the human-expertise needed to examine claims thoroughly. Instead, it expedited it thereby allowing the company to significantly increase the number of claims reviewed, reduce the overall cost of the reviewing process, and save even more money for its clients.
2) Start with the customer need
Another approach to product development starts with finding "…poorly performed 'jobs' in customers' lives-and then design[ing] products, experiences, and processes around those jobs" as discussed by Clayton Christiansen in
Jobs to be Done
.
[2]
We refer to this as finding your customers' most
urgent and expensive problem
.Because professional service firms are already good at the customer-connection piece, starting with an
urgent and expensive
customer problem
is a high-impact approach to product development. It worked well with a marketing firm client of ours. In their case, the customer problem, a.k.a. the job-to-be-done, was producing high-quality web content. The firm's customers solved the problem by hiring the marketing firm to write web-copy for substantial website revisions. However, after the website overhaul, the firm's customers still needed talented writers to maintain the websites, write newsletters, post on social media, etc. but it did not make economic sense to outsource those writing tasks.
​
The marketing firm realized that their customers, and others like them, could create high-quality web content on their own by doing something the firm itself did: train their staff to be fantastic writers. So, the marketing firm turned the training curriculum they used to teach their team into a scalable product for other companies to buy.
At Vecteris, we developed a methodology for "productizing" services that's proven successful.
The Vecteris Method
I co-founded Vecteris with a smart team of former product and brand managers, market researchers, and go-to-market-experts after seeing professional service firms struggle with scalability and innovation. We offer product innovation, strategy and management services ranging from understanding the market landscape to translating market requirements into product requirements to product launch and iteration.
We empower teams to create products that solve real customers' problems.During the development stage, we employ a proprietary, proven approach for helping companies identify, develop, and introduce products. We find products that solve
urgent and expensive customer problems
while also leveraging our clients' existing business assets and new advancements in technology and analytics.
​
Watch this space
This is the first article in a series of articles aimed at helping professional service firms better understand what it takes to develop and manage scalable products. In the next article I'll show you how to make sure your new products don't cannibalize your services. As I mentioned briefly above in the consulting firm example, the ideal, yet tricky, situation is finding a product that expands your reach without eating into your current service offerings. Stay tuned for more!
In the meantime, don't hesitate to
reach out
if you want to learn more.
[1]
Sawhney, M. S. (2016). Putting products into services. Harvard Business Review, 94(9) 82. (read it
here
)
[2]
Christensen, C. M., Hall, T., Dillon, K., & Duncan, D. S. (2016). Know your customers'" jobs to be done." Harvard Business Review, 94(9), 14. (read
here
)