FEARLESS Book - Sneak Peek!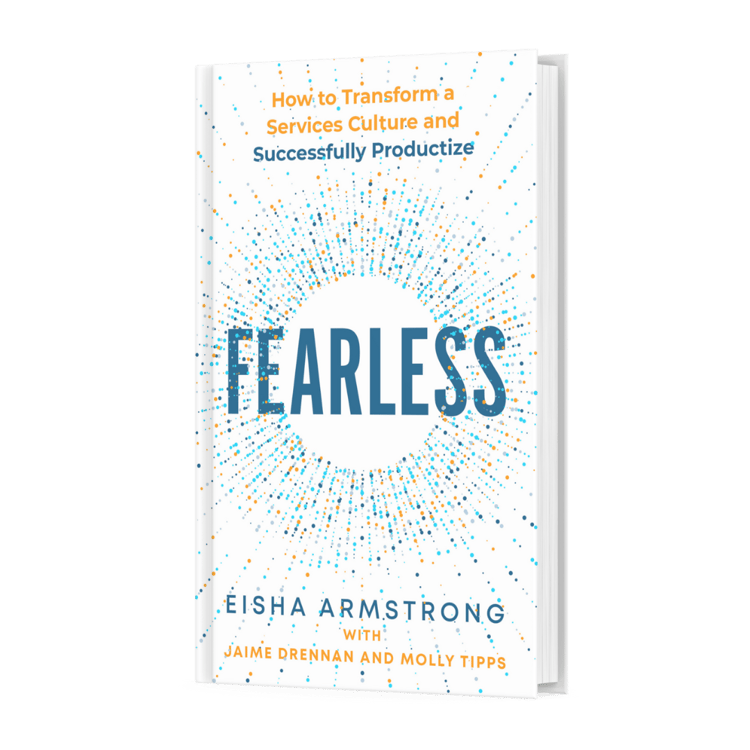 Anyone who has been on a Zoom call with me could easily guess that I'm a big soccer fan by observing the dozens of soccer scarves from around the world that hang on my wall. As someone rooting for the success of US Soccer players, April and May can be very stressful times when the fate (both pride and financial fortunes) of clubs and players hangs in the balance based on the performance of the last few games of the European season (e.g. will Leeds United and their 3 American players avoid relegation?). If these final weeks of the season are stressful for fans, they are orders of magnitude more stressful for the players and coaches.
In soccer and professionally, I have observed that there is good stress and bad stress. We've all been there. The good kind lights a fire under you to get moving and stretch beyond what you thought was possible. The bad kind drags you into all your own worst tendencies (freeze, fight, or flight) and you find you are underperforming in things you are normally good at. The fine line between the two comes down to how you handle fear.
But this is not a blog post about soccer (mostly). I'm here to share what you can expect from the new book, FEARLESS: How to Transform a Services Culture and Successfully Productize, by Eisha Armstrong, Jaime Drennan, and Molly Tipps. I read an advanced copy, and if you're a leader in a B2B Services organization, you must read this book. It is written specifically with you in mind. And if you're any other kind of person, (even a soccer coach battling to avoid relegation) you'll also likely want to read this book.
Since Eisha wrote her first book, Productize: The Ultimate Guide to Turning Professional Services into Scalable Products, those of us at Vecteris have had the privilege of working with organizations around the globe looking to make the shift to productize. But the shift is challenging because it involves a business model transformation, digital transformation, and new product innovation all wrapped in one. The opening line of the introduction for Fearless is a quote from a Vecteris customer, "It was like we were moving from being a world-class tennis player to becoming a world-class soccer team. It was a significant change." With that level of change, there is a high degree of stress, and when fear creeps in, it can turn that into bad stress that leads to failure. We have seen firsthand how organizations that are "fearless" in the face of the changes necessary to build a product-friendly culture significantly outperform their peers who do not. Luckily, with the publication of Fearless, it is like you have a team of mentors guiding you on how to overcome fear individually and for your organization. It is one of those rare books that provides both an insightful concept and highly practical steps to be the leader you want to be.
To give you an example of how effectively Fearless strikes this balance, I'm going to talk about just one section that guides leaders on how to break the cycle of fear in themselves and their organization. The authors offer leaders a simple acronym to structure new ways of behaving: LEAP - Listen, Expect less than perfect, Ask for help, and Practice gratitude. In my experience, one of the hardest things for leaders in B2B service organizations to change is the ability to "Expect less than perfect" because they fear what might happen if they accept anything less than top quality. To innovate, teams cannot fear imperfect or failed experiments. So how do leaders achieve this cultural shift?
To answer that question, Fearless offers tactical ways to pull off this mindset shift. In this section alone, the authors offer a wealth of stories and research to support their points, including 2 examples from Vecteris customers, 2 quotes from leading executives, 1 book reference, 1 reference to a Harvard Business Review article, and 3 references to academic research. What they advise is to focus on creating micro-experiments to reveal "brilliant failures" through small, speedy tests. They should be:
Small: cost little time and money

Fast: yield results quickly

Crucial: tell us the most amount of information with the least amount of effort
The idea is to experiment consistently in a low-stakes, effective manner so you can begin to feel comfortable operating with a test-and-learn mindset. Use the following template to get started.
Step One: Develop a hypothesis.

Step Two: Design and conduct an experiment to test your hypothesis.

Step Three: Evaluate the data. What did you learn? Remember! Focus on creating micro-experiments to reveal "brilliant failures" through small, speedy tests.

Each section and chapter in Fearless provides similar evidence, and experienced backed tactical information to help the reader understand the advice, the root of why, and the tactical steps they can take. Fearless is an essential tool to provide confidence needed to turn the unavoidable challenges of productization into the good kind of stress that propels you to new heights.
To give you a preview of what's in store for you in the book, take a look at the Fearless white paper.
And when you are ready to transform your own leadership and the culture of your organization, purchase your own copy from Amazon.
Fearless will be available for purchase on May 11!