New Offering! Productize Pathway™ Subscription Solution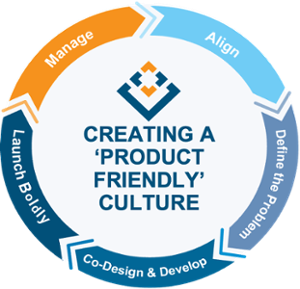 The Vecteris team is excited to announce the launch of the Productize Pathway™ Solution, our new offering that is designed to power your success in productization transformation and growth.
The Vecteris Productize Pathway™ is built on our unique platform of insights, data, and expertise gained from years of hands-on experience with B2B services productization initiatives. Forward-thinking B2B services companies are pursuing productization and tech-enabling their services and products to increase recurring revenue, deepen competitive advantage, and increase company valuations.
However, productizing is hard - between 40% and 70% of productization efforts will fail. This is because productization is not a one-time project - it's a transformation requiring a foundational change in leadership and organizational practices, skill sets, and team structures.
It can be difficult to know where to start and how to keep going sustainably and successfully.

Through our new subscription offering, we meet you exactly where you are - whether that is launching your first tech-enabled product, organizing your structure and roles for scale, or creating a product-friendly culture organization-wide - and we grow with you.
Organizations such as Finit, Analytix, Culture Partners, Catalyst, and CDW are leveraging the Productize Pathway™ subscription to increase product leader effectiveness, build product capabilities and mindsets, and launch successful tech-enabled products and services.
"I needed the Vecteris team to help me to be more disciplined in our product strategy. Working with Vecteris helped my team get into that mindset." - Joe Terry, CEO of Culture Partners
By subscribing to the Vecteris Productize Pathway™ Solution, you'll have access to:
A dedicated Productization Coach for unmetered coaching on your productization initiatives; for example, use your coach to facilitate setting your product pipeline, guiding you through validating a new product idea or revamping your go-to-market strategy.
Proven playbooks, templates, and guides to help you get started on projects efficiently with first-time success - curated by your coach and you are taught how to use them most effectively.
Peer groups and skill-building workshops to leverage peer insights and avoid costly mistakes; help your team adopt a product mindset and learn our proven approach to productization.
Diagnostics and benchmarks to prioritize your investments, describe productization requirements using a common framework, and benchmark against peers.
We're thrilled at the opportunity to learn about your organization's goals and challenges, and support you on your productization journey!
Fearlessly,
The Vecteris Team